15 Things To Check From Your List While Shifting To A New Home!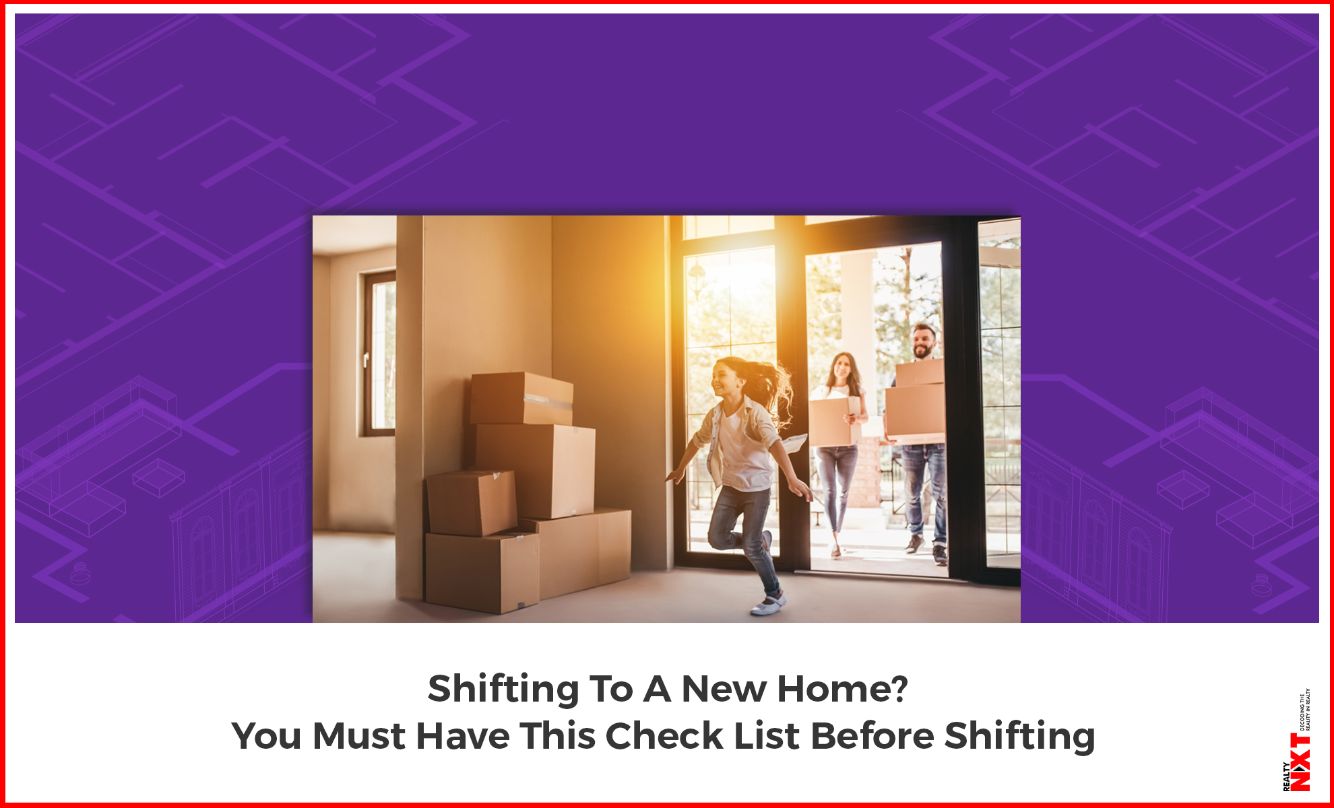 If you are shifting to a new rented house or your own house you must have these things in place.
We usually forget the small details and then later end up buying anything in a hurry. So take out your notebook and write these points before you shift.
1. Change the Address – There have been so many times, while shifting to a new house when we order food or water & end up not checking the address because of our old habit.
And we are stuck arguing with the delivery guy or pleading for it! So, first thing is change, change your address on all your shopping sites like Amazon, Myntra as well as on your food delivery applications like Swiggy, Zomato etc. 
2. Nameplate – After you change the address, please have a nameplate. Yes, we all think it isn't big deal.
But a nameplate is important; please don't stick a piece of paper with your name & flat number. We all should do better, so buy a reasonable design nameplate of neutral color which you can use in future for all your rented houses.
3. Shoe Rack – If you are staying in a metro city apartment then you would know importance of this point. A shoe rack is a must.
A metro city shoe rack placement depends upon your society. So if your society allows you to keep shoe racks outside the apartment you are in luck. If not, see where you need to keep it and buy one according the space.
4. Doorbell – Not every rented owner looks into it, so do get it checked once you shift. There have been times when people shift, and after few days the bell stops working. Why? Old batteries, loose wires. We realize it once our food deliver boy calls us up!
5. Fire Extinguisher – Whether it's an old society or new society, they must have a fire extinguisher if it's not present in your apartment. Staying in a high rise apartment or even just on the 3rd floor you must have fire extinguisher for your safety.
6. Pest Control– It's a must, must! You don't how the earlier tenant has maintained the house or for how long the house has been shut. Even if you are shifting to a brand new house still get pest control done. It's not about being high or low maintenance, one should always be prepared and have a healthy environment. 
7. Monsoon – Yes, you read it right. Some people curse monsoon, some love monsoon. But I always end up thanking monsoons! So if you are staying in city where monsoon hits hard, this point is very important for you. Always try finding rented or new accommodation during monsoon.
It helps you to know the proper condition of the house. Trust me, you will see real picture of the house when you visit it in monsoon. Shifting during that time would be a pain, but you will save yourself a lot from other damages. And if you plan it in advance you might end up thanking monsoon too!
8. Pets – Our kids! If you have a dog, please do check in advance on the area and if society allows walks within the society or not. Also do they allow usage of lifts or not for pets? We still have a few barbaric societies for pets which we would avoid shifting to but if you have no choice atleast just check on these things first. And for cat owners, do check on what is the garbage disposal system in the society.
It will help you to plan well once you shift because cats take time to adjust to new house. If you have their litter clean on time, they will be happy in a new place.
9. Vets for your Pets: It's a must for all the pet owners to figure out the veterinary clinics beforehand. Shifting to a new place isn't easy for our pets. So if there is any urgent requirement for your pets the clinic should be nearby.
10. Bills – Your gas, electricity, newspapers, milk etc all these bills of the new house should have been paid by Owner/ Earlier Tenant. Try to get paid bills of the earlier month from the owner so it helps you later to do the payment as well.
11. House Key / Get the Lock Changed – Please do ask for spare keys from the owner of your new house. And always keep that extra key in your bag or office. There are lot of instances where we lock ourselves out, it happens so be prepared. And if you aren't sure how many keys to your place are floating around, get a new lock for your house so you feel safe and secure. 
12. Deep Cleaning of the House: Before you shift and unpack your boxes in new house make sure that the owner has done a deep cleaning of the house including the bathrooms and kitchen. Best would be to book the service online and deduct the money from next month's rent, but do inform the owner about this. He / she should agree about it first.
13. WIFI: For us, wifi is very important and without it we feel empty, don't we? We even have smart TV's now so it isn't just a mobile problem. Most of the time, Airtel, Hathway etc are not present everywhere. Some Societies/Builders have exclusive deal with local internet connection providers. So if you think this isn't the most important thing to look into, then think again. Enquire beforehand on what connection comes to the new society, take the contact number and make your shifting process that much smoother!
14. Know your Radius – while shifting to a new place, always check the nearby places. Shops like a general/grocery store, chemist, and laundry should be around and you must have their numbers. We all think it isn't necessary as we get everything online but what if the server is down, your network doesn't come in that area etc. So don't be lazy about this and have a safety net. It's better to know your location a little bit rather than be completely clueless 
15. Curtains: While shifting, get curtains or temporary blinds put up soon so no one can peep into what things you have got in or so that you don't feel uncomfortable while staying. 
ALSO READ: Experts Suggest Bigger Growth For GIFT City