Experts Suggest Bigger Growth For GIFT City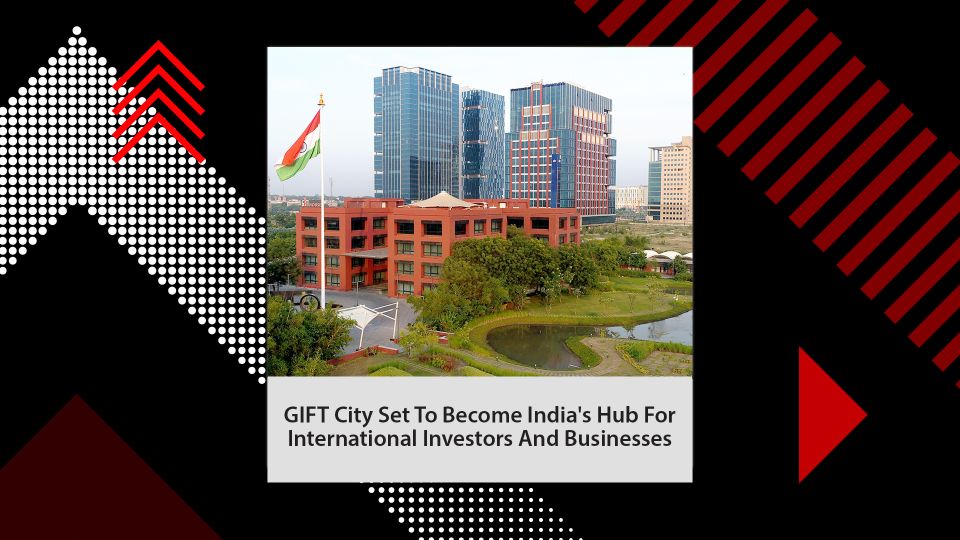 The idea of (GIFT) city was conceived way back in 2007. It is India's only city to house India's international financial services centre (IFSC).
GIFT City, located in Gujarat, is India's only international financial services centre (IFSC).
In a bid to drive India closer to the next growth curve, an expert committee of the International Financial Services Centres Authority (IFSCA) has devised a plan to make Gujarat International Finance Tec (GIFT) city a hub for international investors and businesses. 
The idea of (GIFT) city was conceived way back in 2007. It is India's only city to house India's international financial services centre (IFSC).
In recent times, hedge funds (Category III AIFs that raise capital from non-resident investors) are showing increased interest to set up base at GIFT. This is due to the government's lesser strict approach on funds on the taxation front.
The Chairman of IFSCA Injeti Srinivas recently stated that one of its top aims is to make GIFT a place dedicated to India-focused alternative investment funds with all facilities available.
As per the report submitted to Srinivas, the committee said IFSC should work towards giving NRIs and businessmen hailing from Asia and Africa a comprehensive range of financial services. The report further suggested that the IFSC should also cater to Indian citizens availing the liberalized remittance scheme.
Srinivas hopes that GIFT has its very own international bullion exchange as well. 
Everything you need to know about GIFT
GIFT is an integrated city development on 886 acres of land with 62 million sq. ft. of built up area which includes office spaces, homes, schools, hospitals, hotels, clubs, retail and many recreational facilities. It is built on the concept of walk to work. It also houses a Multi-Service SEZ (Special Economic Zone).
Because it is planned and built to be a vertical city, GIFT optimizes land area consumption for development. It is strategically located on the bank of river Sabarmati and acts as a connection between the state's business capital (Ahmedabad) to its political capital (Gandhinagar).
Advantages of GIFT 
Strategic Location

Integrated Development (Office, Residential and Institutional)

Multi Services Special Economic Zone (SEZ)

India's 1st International Financial Services Centre (IFSC)

Smart, Sustainable and Green Infrastructure

Single Window Clearance

Improved quality of life

Abundance of talent
GIFT is known for the following provisions to investors:
No Taxes On Foreign Investors
Exempt from the five taxes: short and long-term capital gains tax, Minimum Alternate Tax, securities transaction tax and commodities transaction tax, dividend distribution tax and stamp duty. 
Minimum Alternate Tax
Businesses registered in the GIFT City will have to pay 9 percent MAT. That compares with 18.5 percent tax on all profits payable by companies in a special economic zone for first five years and half the profit exempted in the next five, 
Fiscal Incentives
The central government has exempted units in the finance hub from the dividend distribution tax. In addition, they will also enjoy a tax holiday for the first five years on profits, extendable by another five years on 50 percent of the profits 
Setting Up An Exchange
A foreign exchange can set up operations in the GIFT City. There is a capital requirement and they will have to seek market regulator's approval. Overseas bourses can register with an initial capital of Rs 25 crore and will have to scale up the net worth to Rs 100 crore in three years. 
Brokers
More than 100 brokers have registered with IFSC and over 35 have received permission from the markets regulator to begin operations. Foreign brokerages are yet to set up shop.
Falls under SEBI
The GIFT City falls under regulations of the Securities and Exchange Board of India and all arrangements with overseas regulators are applicable.
In recent times, GIFT has had the following developments:
Earlier this year, Shapoorji Pallonji Group, PSP projects and Cube Construction submitted their respective bids to open a tech park here.
The park will have an area of 6 lakh sq.ft. and is expected to create 10,000 employment opportunities.
Aavishkaar Group has become the first investment adviser to get a licence to operate here.
Central Depository Services (India) Ltd (CASL) recently got the green light from SEBI for its maiden IFSC (International Financial Services Centre) branch here.
11 entities on March 26 have been allowed to set up units in the Special Economic Zone (SEZ)
The finance minister has given the go ahead for aircraft lease financing activities.
There will be an increase in financial service products and retail participation to make GIFT IFSC attractive for international investors.
Many international have started operations at GIFT.
A month ago, USA's Citi got an in-principle approval from the Reserve Bank of India (RBI) to open banking unit here.
In the near future, HSBC will have an IFSC Banking Unit here.
Last year, Bank of America opened its Global Business Centre here.
With many incentives and concessions being given by the central government, GIFT city is on its way towards easing the process for international investors to set up their base in India. India's vision to be a global economic leader as well as the best hub for international investors is being slowly but steadily realised at GIFT city. 
ALSO READ: REA Group Ltd To Acquire A Controlling Interest In Elara Technologies