5 Things To Know About The Trend Of Sustainable Interior Design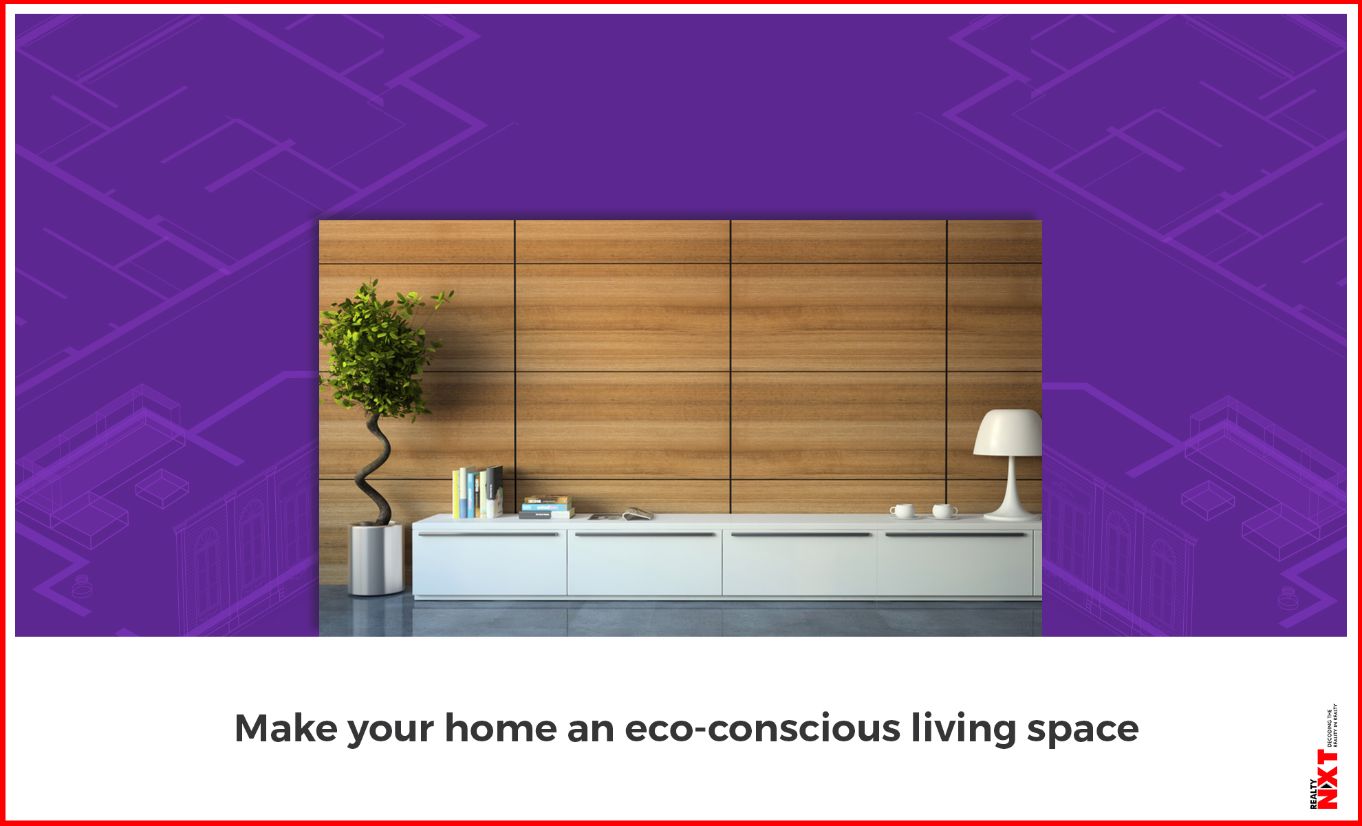 This new attitude has made sustainability a necessary trend.
With the increasing indications of climate change and the COVID-19 pandemic, more and more home-owners are opting for sustainable interior design in an attempt to do their bit for the environment and keep their homes safe & secure.
For those wondering what it takes to make your home an eco-conscious living space, here are the five basic things you should know.
1. Lights– Use of lighter hues to set the tone of a room is the foremost way of saving on energy consumed by artificial lighting. Whether it is the color of the wall, curtains, couches, or furniture, a paler colour scheme will always reduce the need for lights. Maximising natural lighting is another way to reduce dependency on electricity. This can be done through incorporation of bigger windows and sky lights. Use of reflective surfaces to manipulate the amount of light bouncing off is another simple trick.
2. Furniture – Sourcing furniture made of sustainable and recycled materials is a must, if you want to upgrade your home into an eco-friendly space. It is wise to avoid plastic & polyester. A lot of designers are using reclaimed wood to craft tables and chairs as it gives a chic loft look. Another good alternative to the usual delicate wood is teak, which is highly durable and sturdy.
3. Textiles– As opposed to common perception, synthetic materials contribute rather well to the environment in the long run due to their durability and ability to stay clean longer. Apart from that, materials like wool, cotton and jute are the best options for fashioning pillows, bedding, upholstery, carpets, etc. Wool, especially, is not only recyclable but also anti-bacterial, moisture absorbent and fire-resistant in nature.
4. Flooring – Opt for wood or stone flooring as opposed to vinyl. Linoleum is another option for sustainable flooring as it is made of natural materials, which in turn makes it biodegradable. These flooring options are not just eco-conscious but equally trendy as well.
5. Walls – Most paint companies are now offering less abrasive options that are healthier for both the environment and you. A lot of home owners are alternatively opting for walls with renewable wood finish. These mainly comprise bamboo and cork. Bamboo, specifically, can be harvested quickly in two to three years as opposed to normal wood that usually takes over a decade. Both the woods can also be manipulated with eco-friendly stains to give a darker look, giving an elegant finish.
By Ms. Anaisha Cooper, Director, Spenta Corporation
DISCLAIMER: The views expressed are solely of the author and RealtyNXT.com does not necessarily subscribe to it. RealtyNXT.com shall not be responsible for any damage caused to any person/organisation directly or indirectly.
ALSO READ: 10 Design Tips For Good Housekeeping