Real Estate Buying Opens Up In Jammu And Kashmir, What That Means For The Rest Of India
The central government abolished Article 370 last year, and now, it has introduced new laws which allow every Indian the right to buy land in J&K.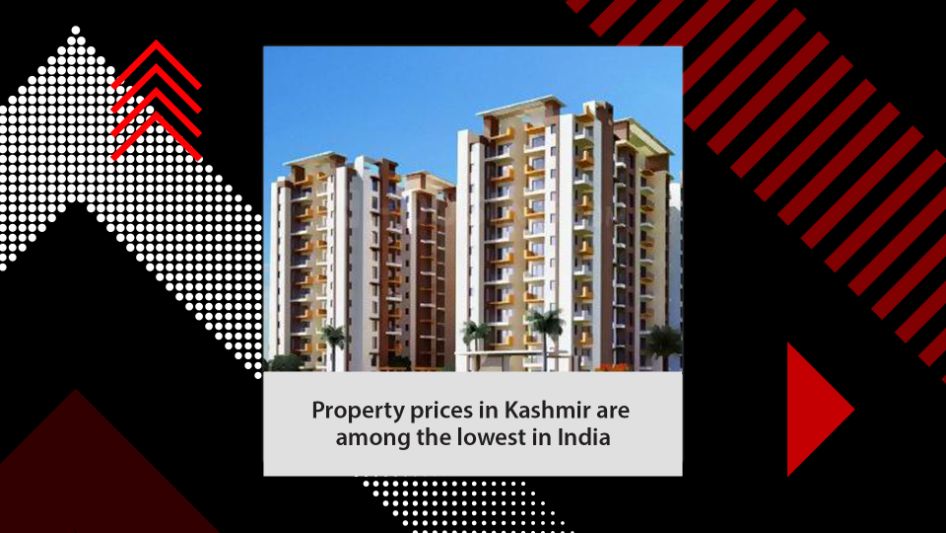 Up until recently, a non-resident of Jammu and Kashmir was prohibited to buy land/property in the state.
However, the central government abolished Article 370 last year, and now, it has introduced new laws which allow every Indian the right to buy land in J&K. What does this mean for developers and home buyers and those looking to invest in the area's commercial real estate? Let's find out.
What has changed?
The residents of Jammu and Kashmir had many protections on land rights guaranteed under Article 35A. The government had set certain rules to grant the status of "permanent residents" only they had the right to own land in Jammu and Kashmir. Non-residents could not buy any land/property there.
The central government on October 27 finally deleted the words "permanent resident of the state" in Section 17 of the J&K Development Act. The Union Territory of Jammu and Kashmir has been notified of the same for the Reorganisation (Adaptation of Central Laws) Third Order. 
This change occurred exactly after a year of the abolishment of article 370, which gave the state special status. Now, any resident of India is empowered to purchase land/property in the state. There also have been many other amendments made to the Jammu and Kashmir Development Act, 1970. The most recent addition to it is Section 11A. Its aim is to safeguard notified development zones from the application of the Land Revenue Act and Agrarian Reforms Act.
In August 2020, Jammu and Kashmir notified its RERA rules and the UT is now bound by the central rules, although it does have the authority to draft and implement specific rules with respect to local land laws.
The government has also mellowed down the severe restrictions on the conversion of agricultural land to non-agricultural land. In the past, only the greenlighting from the revenue minister could make it possible. Now, the district collector can give permission for the same. 
Developers rejoice
There is a wave of joy among Indian real estate developers. 
Jaxay Shah, Chairman of CREDAI said, "This is a historic move which will further open up investment opportunities in the UT and see a new area of development for the realty sector in the area." J&K will now have a proper real estate regulation body which will overlook the buying and selling of commercial and residential real estate and bring in the much needed level of transparency. Kashmir Valley in all probability will emerge as India's most sought-after second-home destination.
The security and the Covid-19 situation in J&K
J&K is a disputed area between India and Pakistan since 1947. It has more than two decades of violence and bloodshed embedded into its realm. Even now, tensions between the two countries result in many unpleasant situations in the Valley. In fact, South Kashmir is known for insurgency and is a volatile area. To top it all, locals here do not enjoy the privileges that other Indians take for granted. For example, it is a known fact that on days of Indian national importance like Republic Day and Independence day even the city of Srinagar has Internet and electricity cutouts.
Protests between the civilians and the army and curfews are an almost everyday occurrence. After the abolishment of Article 370 last year, J&K, which then became a union territory, has not yet opened up for tourism and many of its political leaders were only recently released from house arrest. Apart from gross human rights violations, the issue of Kashmiri Pandits still lurks as the elephant in the room. Currently, the people of J&K have another menace to battle, Covid-19. On November five, 524 new cases were reported with 6 deaths. Till now, the total number of coronavirus cases in J&K is 97,224. 
What real estate pundits feel about investing in J&k?
Rahul Arora of Trilegal feels one must wait and watch before getting too excited. So far 12 of the laws have been amended but a new legal framework defining the rules and regulations of property purchase is at a newborn stage. The most significant thing to watch out for before buying land here will be any legal disputes the land/property has had in the past. 
Even the governments of a few states have expressed interest in buying land in J&K. While Maharashtra aims to buy two plots for developing resorts, Karnataka hopes to open a luxury hotel there. 
 Property prices
In Srinagar, so far prices fall between Rs 2,200 to Rs 4,000 per sq. ft. while in Baramulla it ranges between Rs 2,500- 3,200 per sq. ft. In Jammu, Rs 2,400-4,000  per sq, ft.
Property prices in Kashmir are among the lowest in India, even lower than the outskirts of most Tier 2 cities.
In the major Pantha Chowk area of ​​Srinagar, houses can be purchased for less than Rs 2,300 per sq ft. The area is well connected, and apart from local markets, the place has a stadium and a Kendriya Vidyalaya,
Prices for an independent house of 6 marlas (1,634 sq ft), near Mubarak Mandi Palace, in the Pasi Dhaki area of ​​Jammu, are as high as Rs 40 lakh. Proximity to historic places and market areas has not helped improve property prices in Jammu and Kashmir, where people outside the state cannot buy land or property. In a non-metro capital city, a house at such a location would cost more than Rs 60 lakh, while in a metro like Delhi or Mumbai, it could cost tens of crores.
Only time and demand will tell how the real estate capital appreciation of J&K will play out. In the end buying real estate here narrows down to a few things safety, security, price appreciation and infrastructural development. While Jammu is connected easily to the rest of Indian by air, rail and road; the same can't be said for Kashmir.
There are quite a few development projects underway like the Zojila Tunnel and the Udhampur – Srinagar – Baramulla Rail Link (USBRL) Project. However, since Kashmir in particular was cut out from the rest of India for so long, development here will take time. 
ALSO READ: Govt To Make India Preferred Global Investment Destination