How Does Public Private Partnership Works?
This scheme aids in the promotion of sustainability of the projects and it also gives financial aid to the projects.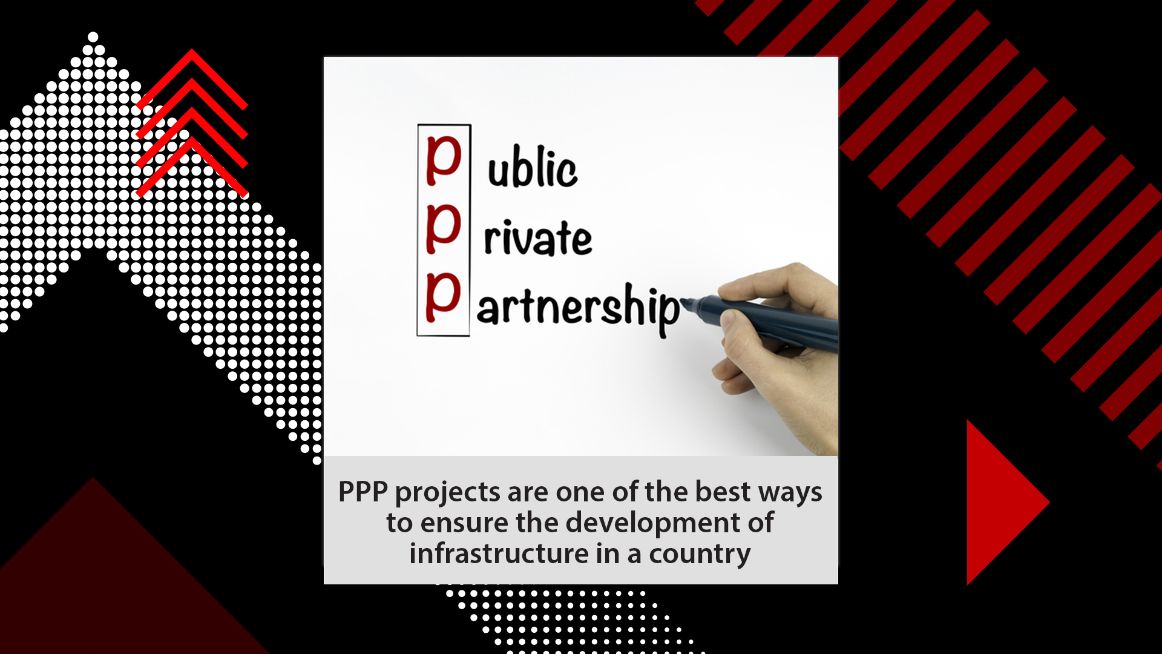 PPP includes a proper layout of the risk involved between the private sector and the public entity. 
India is a land of infinite growth possibilities. Currently, it has many infrastructural development projects being planned and executed from North to South and East to West. Almost all these projects are being helmed based on the Public Private Partnership (PPP) model. RealtyNXT gives you a lowdown on PPP. Read on to know more.
What is PPP?
Back in 2011, the then Congress led central government defined PPP as a partnership between a government-owned entity and a private sector entity to develop public assets or services via investments, expertise and management led by the private company for a specific time frame.
Why is PPP required?
PWD (Public Works Department) normally gets the task of going ahead with the infrastructural development project. However, the reason PPP is a must is because the PWD lacks the expertise and the understanding of the modern technologies and planning required to execute the project. Other factors include lack of efficiency in government bodies, over budgeting, corruption and lack of accountability, which ultimately affects the developmental plans of the country.
These problems are not specifically only applicable to India but several countries across the globe and due to this, in the 1990s, the United Kingdom first adopted the PPP model. It turned out to be a huge success.
Seeing the results achieved in the United Kingdom, India decided to go ahead with the PPP model by 2004 and the Indian state of Gujarat was the first to implement it for developing infrastructure projects.
PPP includes a proper layout of the risk involved between the private sector and the public entity. The private entity gets payments and incentives based on its performance which has to be in accordance with the vision of the government. Currently, there are nearly a thousand PPP projects in several stages of development across India. PPP projects include railways, water, health, roads, electricity and more.
Types of PPP
There are many types of PPP, but the three main ones are listed below:
User-fee based BOT model

Performance based management/maintenance contracts 

Modified design-build (turnkey) contracts. 
The PPP set up over the years
In India it is the Finance Ministry that has centralised the coordination of PPPs within its very own Department of Economic Affairs' (DEA) PPP Cell. 
Nine years ago, guidelines were published by the DEA based on which PPP projects are ideated and approved. 
This ensures that the PPP process is streamlined and the regulations surrounding it remain strong. 
It also helps speed up the approval process of PPP projects and acts as a catalyst for private companies to dip their hands into the projects. 
One of the primary duties of the Public-Private Partnership Appraisal Committee (PPPAC) is an appraisal of PPP projects to the central government.
Another important step taken by the government was the Viability Gap Funding Scheme. This scheme aids in the promotion of sustainability of the projects and it also gives financial aid to the projects. This capital grant is provided when the project's construction begins and amounts to around 20 percent of the project's budget.
The other significant bodies set up by the central government include the India Infrastructure Finance Company Limited (IIFCL) in 2006 and India Infrastructure Project Development Fund' (IIPDF) in 2007. The former provides long-term debt for financing transportation, energy, water, sanitation, communication, social and commercial infrastructure while the latter aids the finance the cost incurred towards the development of PPP projects including the capital to be provided to transaction advisors and comprises 75% of the project development costs.
PPP decision process
The PPP Cell has produced a series of guidance papers and a PPP Toolkit to support project preparation and decision-making processes. The objective is to help improve decision-making for infrastructure PPPs in India and to improve the quality of the PPPs that are developed. The toolkit has been designed with a focus on helping decision-making at the Central, State and Municipal levels.
Pros
A very well structured public resources management is ensured.
Excellent quality expertise and timely completion of projects in most cases.
No imposing of unforeseen public sector's additional costs.
The private company gets long-term fees for the project's execution.
Private sector brings more experience and the latest modern technology to the table. 
Risk management expenditures are cut down significantly.
Ample job opportunities are created.
A private company profits immensely in the long run. For example, if 'A' develops a metro under PPP, 'A' only will get its maintenance as well as service providing contract.
Cons
Higher costs incurred by the government due to bidding, development and ongoing costs of current projects. 
Private companies don't give a service that isn't detailed in the PPP contract hence lack of such outlines may result in average outputs. 
The government bears a majority of the funding responsibility.
If a private player takes up a PPP project during the rule of political party A but there is a change in the government and party B comes to power, that particular project may go down the drain and it ends up becoming a huge financial loss for both parties involved. 
In India there have been numerous cases of the transfer of civil servants to the private sector during the making of PPP projects.
Poorly drafted contracts, a deficiency in understanding the contracts, inadequate resources and a dearth of managerial experience hamper the quality of projects.
There have also been many instances of breaches in the contract, unsuccessful attempts at finalising a proper team, almost zero performance measures, corruption and heavy political interference.
Lastly, the biggest con is renegotiation of the PPP projects because they are long-term in nature and complex.
Noteworthy PPP projects in India
Mundra Ultra Mega Power Plant (2008)
Sasan Ultra Mega Power Plant (2009)
Jindal Tamnar Power Plant Phase I and II (2007)
Mundra Thermal Power Project Electricity (2006)
Krishnapatnam Ultra Mega power plant (2010)
L&T Hyderabad Metro Rail Private Limited (2011)
KSK Mahanadi Power Co Ltd (2010)
GMR Kishangarh Udaipur Ahmedabad Expressway Limited (2012)
Mumbai metro (2014)
Bengaluru Kempegowda International Airport Expansion – Phase II (2019)
Hapur Bypass on NH-9 between Hapur to Moradabad section (2019)
Hyderabad International Airport expansion (2019)
Delhi Indira Gandhi International Airport Expansion (2019)
6-laning of section Nidagatta-Mysore, part of NH-275 (2019)
6-laning of Bengaluru-Nidagatta section, part of NH-275 (2019)
Kakinada Gateway Port (2019)
Prime Minister Narendra Modi will meet up with 15 big global funding players to discuss the idea of investing capital in India's infrastructure development plan. This is the first step towards boosting Indian infrastructure which is bound to create multiple job opportunities pan India. 
A special task force has concluded that funding worth Rs 111 lakh crore will be required to bring these projects to life by 2025. In April this year, they proposed their findings for FY 2019-25, which lists 7,000 projects. This body was set up after Modi's Independence Day speech last year in which he had included the point of a funding total of Rs 100 lakh crore for infrastructure development. This mega plan will be based on PPP.
Till date $273,402 million has been invested in India's PPP projects. 1,906 PPP projects have been completed so far. While the PPP idea has its pros and cons, it cannot be denied that PPP projects are one of the best ways to ensure the development of infrastructure in a country. It helps maintain a decent balance between the public and private entities.
ALSO READ: Top 10 VC's Of Proptech In India