LogisticsNow, Logistics Intelligence Platform Launched LoRRI Benchmark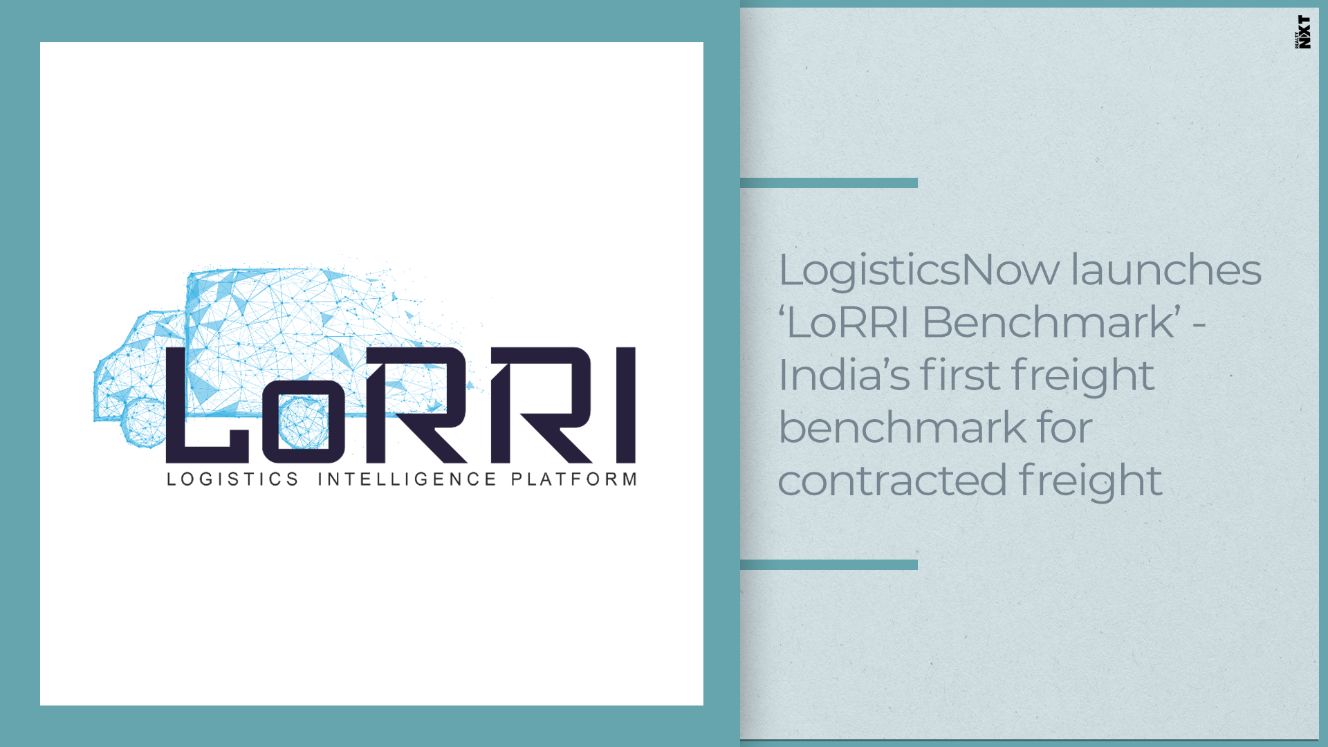 Built as a national freight benchmark, which aims to synchronize the industry by providing an integrative freight intelligence layer.
LogisticsNow, India's leading logistics intelligence platform, today launched  'LoRRI Benchmark' – India's first benchmark for contracted freight for the road transport industry, which will enable the democratization of the logistics industry with a focus on full truckload (FTL) freight for medium and long haul lanes.
The platform was designed after observing an industry need for freight benchmarking focused on contracted freight, which could help create win-win outcomes for manufacturers and Logistics Service Providers (LSPs)/Transporters  and enable competitiveness of an "Atmanirbhar Bharat "  
'LoRRI Benchmark' is a part of 'LoRRI', the neutral logistics intelligence platform which connects the nation, with 20,000 routes, 80+ truck-types, and 650+ transporters, spanning 10,000+ crores of freight spend.  
LoRRI Benchmark aims to provide the range of freight costs at which one can connect a district, taluka, or city across India, identifying truck-types and transporters at competitive costs for 600+ districts.
It also enables manufacturers and transporters to interact and close the transaction online, serving not only the large manufacturers but also the food & agri sector. 
Announcing the launch, Mr. Raj Saxena, Founder & CEO, LogisticsNow said, "Transportation is gradually getting organized and LoRRI Benchmark seeks to support the next phase of organized & efficient transportation. As the government builds the hard infrastructure, the highways, national waterways, etc., LoRRI Benchmark will work to create the soft infrastructure, the commercial information and intelligence layer to connect and make seamless logistics happen"
Benefits to manufacturers & government:
National Reach: 600 districts of India and growing

Readily accessible information for contracted freight rates, online

Single secure and trusted platform pan India
Benefits to transporters:
Neutral trusted platform 

Data-driven Business development channel to acquire new customers and enable efficiencies through return loads/backhauls

Build brand recall and brand reputation 
About LogisticsNow-
LogisticsNow is the Logistics Intelligence Platform, with a mission to leverage logistics intelligence to drive the next level of efficiency and value for enterprises and governments. LogisticsNow's LoRRI platform is the first logistics intelligence platform with integrated visibility spanning INR 10,000+ crores of freight spend, 20,000+ routes nationally, 80+ truck-types, and 650+ transporters being inter-connected in one machine learning-driven platform.