Industrial & Warehousing Real Estate In 2021 And Beyond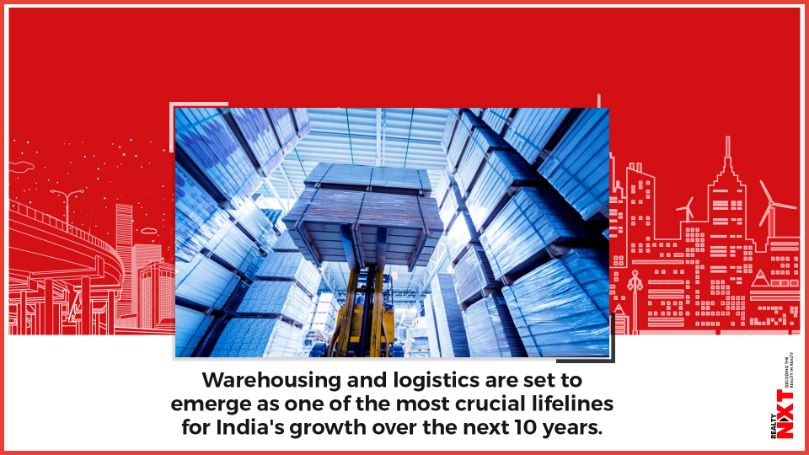 Despite the current uncertainties, the Indian government and businesses continue to work towards achieving India's aim of becoming a 5 trillion-dollar economy by 2025.
For the country to achieve this aspirational target and to help India gain a position in the global supply chain, having a robust warehousing and logistics network is essential.
Since the onset of COVID-19 pandemic, like most other industries, transportation and logistics (T&L) is currently confronting immense change. This change brings both risk and opportunity. New technology, new market entrants, new customer expectations, and new business models. There are many ways the sector could develop to meet these challenges, some evolutionary, others more revolutionary. 
Even though we have witnessed a short-term dip in overall consumption due to the pandemic, both the pent-up demand and category shift in buying patterns are leading to a guaranteed and consistent need for warehousing in India. Warehousing and logistics are set to emerge as one of the most crucial lifelines for India's growth over the next 10 years. This can be attributed to an increase in domestic demand and India becoming a preferred destination for global manufacturers.
Below are some of the highlights that are contributing to the growth of logistics and warehousing in India:
Accelerated Adoption of E-commerce
eCommerce sector is going through a shift as customer preferences change. Demand for basic essentials such as groceries, medicines, office and school supplies, e-learning tools are rising compared to luxury and lifestyle purchases. There is an increased demand from tier-2 and tier-3 cities as internet penetration grows. This, coupled with the availability of affordable real estate is leading to development of smarter grade-A warehousing in tier-2 and tier-3 cities. The pandemic has further disrupted the sector by introducing trends such as contactless deliveries and diminishing cash on delivery. A surge in demand for quick deliveries requires a robust well-developed logistics network.
Inventory Stockpiling
Manufacturers and retailers face the possibility of halts in production and they won't be able to replenish the run-down stockpiles. Devising appropriate long-term plan has become a priority. Hence, they are looking at real estate spaces that support new-age temperature-controlled inventory stockpiling infrastructure. The goal is to make businesses flexible and keep operations moving in the time of crisis. As companies expect temporary supply shifts becoming permanent, they are evaluating warehouses and fulfilment spaces and making changes. 
Rapid Digitization
The onset of the fourth industrial revolution is paving way for digitization of production processes and supply chain. This is enabling achievement of complete transparency from suppliers to customers, small lot sizes, multiple product variants, connected processes and a decentralized, autonomous management. These changes will benefit the entire supply chain in coming years. Moreover, logistics will adopt a bigger vision of fulfilling the requirements of industry 4.0 as sustainably as possible in terms of using appropriate technologies and enhancing vertical and horizontal integration among the supply chain partners. 
GST and 100% FDI
Goods and Services Tax (GST) that convert a diversified tax regime into one uniform tax rate is making India a single market place. This, in near future, will facilitate seamless transportation of goods across state borders with a lesser transit time, and thereby increasing demand for logistics services. FDI is one of the major driving forces for development. As government allows 100% FDI in contract manufacturing and eases sourcing norms for single-brand retailers, there will be a boost in the manufacturing and logistics sectors. 
Development of infrastructure
Aided by accelerated digitalization, favourable policies and developing transportation infrastructure, warehousing real estate is set to grow.  Further, expansion of grade-A warehousing infrastructure in tier-2 and tier-3 cities is set to drive the warehousing sector growth in the coming years. 
Reallocation of capital
With COVID crisis bringing in uncertainty in markets, institutional investors are planning to increase their logistics share. After the commercial sector, logistics is currently the second-biggest established asset class with the greatest growth potential for the future. We expect logistics to grow unprecedently over the next year in terms of reallocation of capital.
Dynamic supply chain
The pandemic is speeding up the adoption of innovative processes and technologies to improve supply chain efficiency. These innovations will also demand a new-age logistics network and a modern functional warehouse.
Growth of multinational companies
As we move forward into the post-COVID-19 era, it is conceivable to think that the government will leave no stone unturned to lure the multinational corporations in India. One of the most sought-after ways the Indian government will be able to employ our large educated demographic will be by relaxing labour laws and easier import-export terms. Given this scenario, with any export/manufacturing impetus, warehousing will become a necessity.
Logistics, that was highly fragmented until 2008 and 2009 is benefitting from its increasing transparency. It is the fastest-growing commercial property asset class worldwide. In India, this will play a major role in bridging the demand-supply gap, making companies operate as per global standards and promoting inclusive growth and empowerment. Thus, helping increase India's job quality index. Improved warehousing also plays a vital role. Thus, even in this crisis, the warehousing and logistics sector sits at the top as one of the most crucial lifelines for India's growth over the next 10 years.
By Prakash Patel, Founder and Managing Director, Bhumi World
DISCLAIMER: The views expressed are solely of the author and RealtyNXT.com does not necessarily subscribe to it. RealtyNXT.com shall not be responsible for any damage caused to any person/organisation directly or indirectly
ALSO READ: