Evolving Occupiers' Preferences Will Alter Offerings Of Coworking Spaces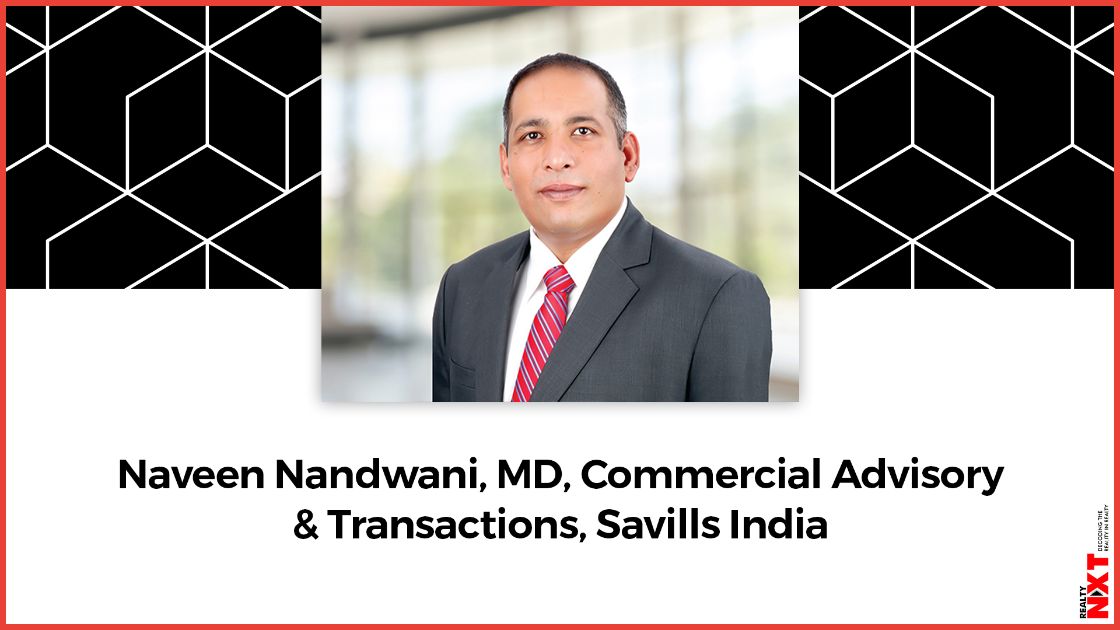 The pandemic has changed how businesses interact with spaces.
While offices will continue to remain a key part of the working environment, the overall look of it will change as occupiers seek greater flexibility and agility.
The downturns of the economy and regional shutdowns have forced occupiers to take cognizance of operational expenses and focus on business continuity while saving costs. As they adjust to the changing environment, occupiers are revaluating their current portfolios. These changes in attitude have big implications on how coworking spaces will look like after COVID-19.
Trends that will dominate as occupier sentiments change
1. 'Hub & Spoke' Model to gain prominence
According to a survey conducted by Savills India's research team, over 60% of occupiers believe that Work-From-Anywhere (WFA) trend is likely to stay in the near to medium-term.
Taking cognizance of the same, organisations are likely to switch to a 'Hub & Spoke' model. An increasing preference for satellite offices close to employee residences and clienteles is expected to be more pronounced post-pandemic. Hence, the demand for coworking spaces in the next 6-12 months will also stem from specialized teams or temporary hires until the economic recovery is certain. Riding on this wave of potential, Savills India intends to set up a flexible workspace platform to bring developers and occupiers together.  
2. Flexibility will remain a priority
Savills survey revealed that 81% of the occupiers want even more flexibility to grow or shrink as per business requirements. Continuous business reassessment amid uncertainty is likely to make resizing of the workforce quite critical. Swift scaling up or a hurried scaling down of business will become more pervasive in the new environment especially for small and mid-size organisations
About 19% of occupiers surveyed think that flexi team structure is a key in decision-making process- all these insights point towards a growing demand for coworking spaces in the near future.
3. Lock-ins and rent assessment cycles will turn shorter
The survey points out that, 61% of occupiers seeking shorter lock-in period and rent assessment cycles as businesses have become highly dynamic in this pandemic period.
4. Technology and wellness will be the core of operations
For businesses, technological robustness at office as well at the employee level will hold the key to future growth. Tech-enabled offices with an enhanced focus on data security, privacy and automation are going to be the "hygiene factors" even for new entrants in the business. 
Wellness programs and facilities are the other aspects that occupiers will evaluate while selecting a coworking player. An overwhelming 81% of the occupiers that were polled, indicated a non-compromising attitude with respect to social distancing facilitating infrastructure.
Impact of changing developer sentiments
The commercial office markets are now 'occupier-led' as incremental demand for office spaces has shrunk from last year. The requirements of occupiers have changed and thus have developer offerings. 
30% of the developers surveyed strongly agreed that technology is going to shape the future of the workspace. Below are a few interesting insights also emerged from the survey
1. Peripheral areas to witness increased traction
For employees, time and distance are important factors. 93% want a commute time of less than 1 hour. Developers hence foresee a high demand concentration in the suburban and peripheral areas of cities where employees live.
2. Increased leasing by coworking players
Leasing spaces to a mix of traditional and coworking occupiers is likely to become the norm. The survey results depict that more than half of the developers anticipate an increase in the share of flexible spaces in leasing activity in 2021. In fact, 25% intended to begin their own flex space subsidiaries.
The survey suggests that majority of the respondents are confident about a fairly strong recovery in commercial real estate leasing activity in coming months. 35% of occupiers and 48% of developers anticipated an office market rebound in the second half of 2021. Work from anywhere is here to stay and this will increase demand for coworking spaces as places for collaboration and social interaction.
By Mr Naveen Nandwani, MD, Commercial Advisory & Transactions, Savills India
DISCLAIMER: The views expressed are solely of the author and RealtyNXT.com does not necessarily subscribe to it. RealtyNXT.com shall not be responsible for any damage caused to any person/organisation directly or indirectly.
ALSO READ: New Preferred Real Estate Destination: Thane