Flexible Interest Rates: A Huge Attraction For Home Loan Seekers
If you want to own a home and, in the process, enjoy maximum benefits of your surplus capital plus save on high-interest outflows, the flexible interest rate home equity loan is indeed your best option.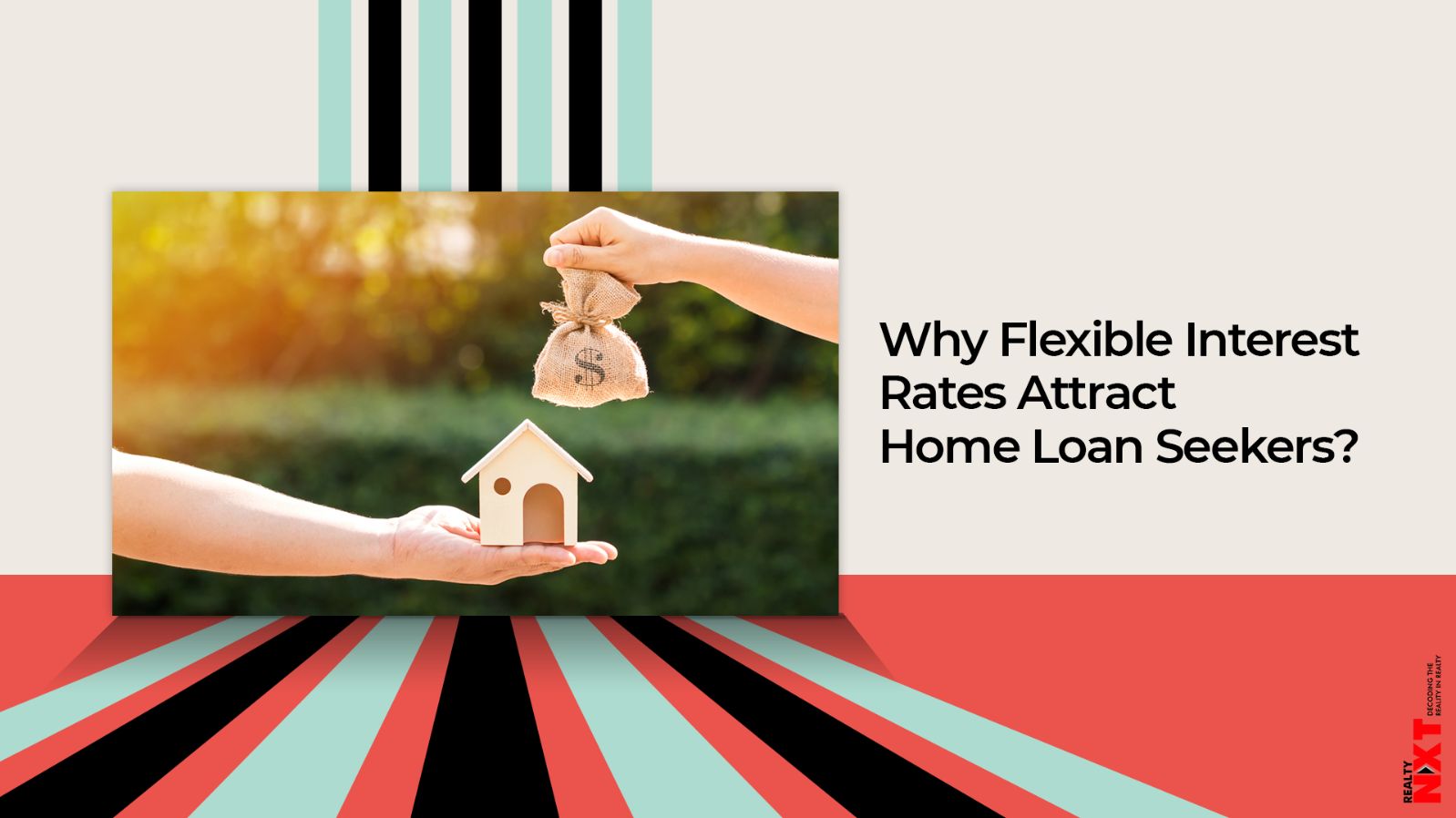 A flexible interest rate home loan has many advantages.
In this article, we look at what makes the flexible home loan your best choice, especially if you have high disposable income. We've put together a comprehensive article to explain everything.
Owning a home has many perks. It is a solid investment, helps you build your credit, provides tax advantages, and is cheaper than renting in the long run. Owning a home allows you to enjoy life without the hassles of landlords. 
Are you a home loan seeker? If you are interested in acquiring a house, getting a financial institution to fund the project is not hard. In fact, it is effortless to start today. Why? Well, many banks are offering attractive deals, which include low-interest rates, zero processing fees, and nil prepayment costs. Having such a great deal would surely attract any mortgage seeker, don't you agree?
If you are in the market for a house and want to acquire a home with credit from a bank, what you need to look out for is the interest rate charged by the financial institution. Different banks offer different interest rates, which leaves you the task of reviewing all offers and pick the best option that works for you. Just remember to go with the bank that provides a quick turnaround time in home loan approval, as this would enable you to purchase the home of your interest.
Types of Interest Rates on Home Loans
There are three (3) types of rates available to home loan seekers, and these include fixed-rate home loans, floating rate home loan, and flexible rate home loan.
Fixed-Rate
One of the types of interest rates on home loans offered by banks is the fixed-rate mortgage. With a fixed home loan, you must pay a fixed rate of interest all through the repayment term. This type of home equity loan is a good option when conditions show a rising interest price trend. With this fixed-rate home loan option, you are sure of your EMI dues, giving you an advantage in planning your cash flow. EMI refers to the equated monthly instalment, which is a fixed payment amount you have to pay at a particular date each calendar month. The only downside of this plan is that it bears a relatively high percentage of interest.  
Floating Rate
It is an alternative to the previous type, dependent on the home loan market conditions. It is tied to the base rate set by the central bank plus a floating cost. This type of credit is generally cheaper compared to a fixed rate home loan. However, their downside is that it is difficult for you to plan for your cash flow as you are not sure of the EMI. Also, you are not protected from high-interest payments when the interest values go up. 
Flexible Rate
This option is the latest addition of rates to the home loan market, providing home loan seekers a home equity loan at flexible interest rates. This plan is particularly beneficial for home buyers interested in an under-construction property where payments are made according to the construction stage. Rather than using the entire credit at one, you only withdraw the installment needed to be paid, helping you save on the interest outflow. 
With this option, the interest is charged only on the daily outstanding balance, thus enabling you to make a substantial saving on the interest. As such, you have a higher balance in your linked bank account will significantly reduce the interest payment. What is more, the savings in your account will earn interest, and this can be set off to pay the interest payable on your flexible rate home loan. So what is the net effect of opting for "flexibility"? Get out your home loan calculator, and you'll find that with this option, you enjoy a reduced interest cost plus the payment period is cut significantly.
Final Thoughts
If you are a mortgage seeker and have high disposable income allowing you to pay more than the specified EMI, then the flexible rate credit would be the best choice for you. It makes it possible for you to maximize the use of your surplus funds fully.  
Therefore, if you want to own a home and, in the process, enjoy maximum benefits of your surplus capital plus save on high-interest outflows, the flexible interest rate home equity loan is indeed your best option.
What's your take on this? Leave a comment below and share your experience! Other readers might find it useful!
By Thomas Glare
DISCLAIMER: The views expressed are solely of the author and RealtyNXT.com does not necessarily subscribe to it. RealtyNXT.com shall not be responsible for any damage caused to any person/organisation directly or indirectly.
ALSO READ: Chandivali: A Preferred Destination For An Upgraded Lifestyle