Upcoming Light House Projects In India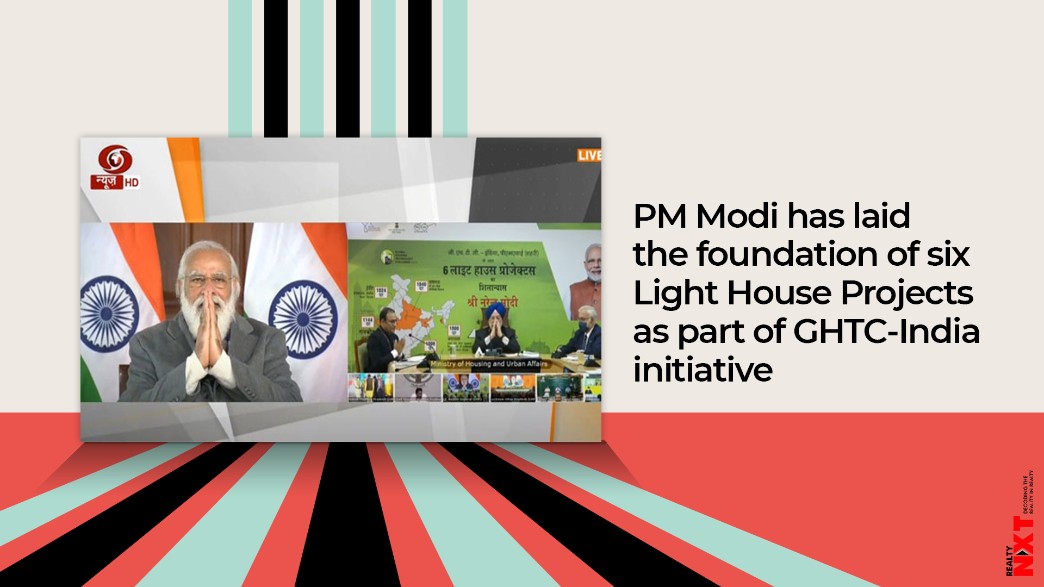 Light House Projects houses are being built for Economically Weaker Sections (EWS) to provide shelter to the urban poor using green construction technology
Recently, PM Narendra Modi laid the foundation of six Light House Projects in Indore, Rajkot, Chennai, Ranchi, Agartala and Lucknow as part of the Global Housing Technology Challenge-India (GHTC-India) initiative. PM Modi stated that modern construction practices from nations such as Canada, Germany, France will be used in Light House Projects. 
Light House Projects houses are being built for Economically Weaker Sections (EWS) to provide shelter to the urban poor using green construction technology. Under this project, the central government plans to build over 1,000 houses each in six cities – Indore, Chennai, Ranchi, Agartala, Lucknow and Rajkot.
What are Light House projects?
These housing projects are built using technology suitable to the geo-climatic and hazard conditions of the region. These projects will demonstrate and deliver ready to live houses with a better quality of construction in a sustainable manner. 
Construction of each house will take a maximum of 12 months. 
Features:
The minimum size of houses constructed under LHP should be as per the prevailing guidelines of the Pradhan Mantri Awas Yojana (Urban).

Houses constructed under LHP will include on-site infrastructure development such as internal roads, pathways, common green area, boundary wall, water supply, sewerage, drainage, rainwater harvesting, solar lighting, external electrification, etc. 
Houses under LHP will be designed with good aesthetics, proper ventilation, orientation, as required to suit the climatic conditions of the location and adequate storage space, etc.
The structural details will be designed to meet the durability and safety requirements of applicable loads including earthquakes and cyclone and flood as applicable under the  Indian/International standards. 

Cluster design may include an innovative system of water supply, drainage and rainwater harvesting, renewable energy sources with special focus on solar energy.
17.58 lakh houses have been allotted under the "Housing for All scheme" by UP government, of which 6.15 lakh have been completed and provided to poor families. 
Andhra Pradesh has initiated a special drive to provide house sites to 30.75 lakh eligible deserving people throughout the state.
Under the Pradhan Mantri Awas (Urban) Scheme, Detailed Project Report of 53​,​724 units was approved by Indore Municipal​ Corporation. Construction​ of about 15​,514 units is in progress in the first phase,​ which will be completed soon. The estimated cost​ of construction of this project is Rs. 128 crores.
These six states have selected different technology for the construction of Light House Projects.
Houses built under LHP will take less time to build and will be resilient, affordable and comfortable. Light House Projects will also serve as incubation centres for architects, planners, engineers and students to visit these projects according to PM Narendra Modi.
ALSO READ: Chandivali: A Preferred Destination For An Upgraded Lifestyle