RealTechX Announces 10 Applicants To Second Cycle Of Its RealTechX Innovation Program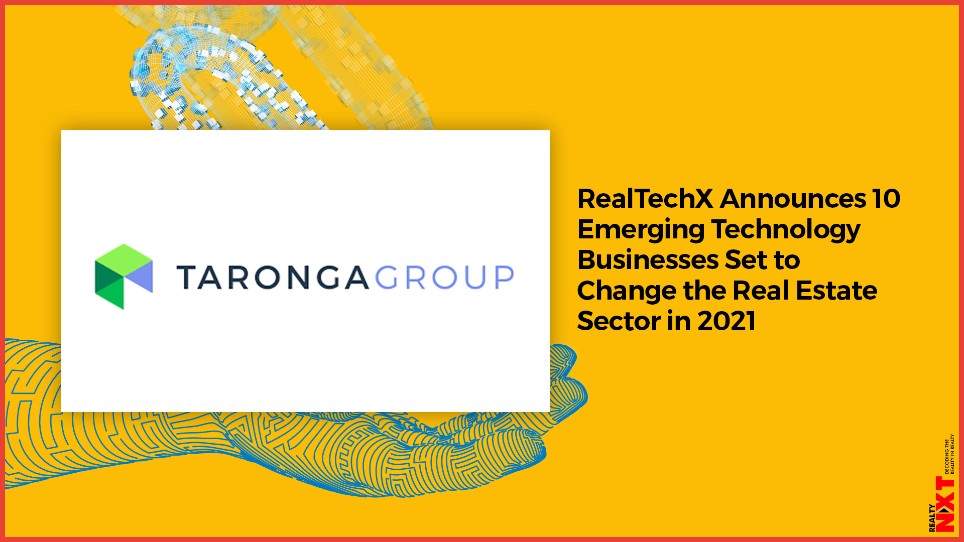 RealTechX was launched in 2020 to support emerging technology businesses to achieve sustained growth and scale and maximise their impact on the real estate sector
Taronga Ventures, Asia's leading real estate technology investor, has today announced 10 successful applicants to the second cycle of its RealTechX innovation program. 
RealTechX was launched in 2020 to support emerging technology businesses to achieve sustained growth and scale and maximise their impact on the real estate sector and the broader built environment. Since inception, RealTechX has received over 300 applications from over 25 countries.  
The first successful cycle of the program saw 12 global 'RealTech' businesses engage with leading real estate owners and developers across the Asian region including Dexus, Lendlease, PGIM Real Estate, ISPT and  Australian Unity.  
RealTechX has since added global consultancy CBRE, international data analytics firm Core Logic and one of  the most technologically advanced real estate precincts globally – International Towers at Barangaroo – to its  corporate partner network. 
Hear from RealTechX's corporate partners on their motivations for joining the network: RealTechX  Corporate Partner Video. 
The program is also supported by the Australian Federal Department of Industry, Science, Energy and  Resources and the Australian Trade & Investment Commission, universities UNSW, UTS & Monash, KPMG  and BWM Dentsu and the startup programs of Amazon, Microsoft, IBM and Google. 
Emerging companies participating in the program benefit from executive-level access to RealTechX's corporate partners and a structured program focused on sustainable growth and global expansion. Participants also have the potential to receive capital investment from Taronga Ventures' fund. 
Announcing RealTechX participants for 2021 
Corporate partners participate in the selection process and for 2021 there has been a focus on energy  sustainability, digital visualisation, industry data platforms as well as novel construction and asset  management solutions. The 10 selected companies are: 
PARTICIPANT 
WEBSITE 
DESCRIPTION OF BUSINESS
Allume 

www.allumeenergy.com.au 

Enabling a single rooftop solar system to be shared  between multiple apartments or commercial tenants

Darabase 

www.darabase.com 

Software allowing property owners to monitor, manage  and serve augmented reality content on their buildings

Inspace 

www.inspace-studio.com 

Platform that enables people to virtually 'walk-through'

properties, whether they are already built or not

Omnyfy 

www.omnyfy.com 

Software for retail asset owners to rapidly launch and  manage multi-vendor eCommerce marketplaces

Portt 

www.portt.com 

Software transforming sourcing activities and supplier  contracts into strategic business assets and outcomes

Propella.ai 

www.propella.ai 

Facilitating better location-based decisions using big  data, statistical analysis and artificial intelligence

Qualis Flow 

www.qualisflow.com 

Digital capture of materials and waste data on  construction sites for compliance and sustainability

SPACECUBE 

www.spacecube.com 

Design and development of modular infrastructure that  is quick to deploy, relocatable and customisable

Trendspek 

www.trendspek.com 

3D models and drone-captured data for asset and  operations managers to ensure real-time asset insights

Valen Energy 

www.valenenergy.com 

Vertical solar energy generation poles used to power  lighting, security, cell towers and remote IoT applications
Julian Kezelman, Program Director, RealTechX, said his team was excited by the quality, depth and uniqueness of applicants to this year's program. "RealTechX aims to promote forward-looking solutions to its partner group. It is clear that the RealTech sector is coming of age – moving beyond simple apps and platforms that optimise existing practices to genuinely transformational technologies." 
The RealTechX team believes that this maturation of the RealTech sector is being mirrored by an increasing appetite for change within the real estate industry.
Avi Naidu, Managing Partner, Taronga Ventures, said the program's expanding corporate partner network demonstrates the increasing commitment to innovation from real estate majors. "The COVID-19 period has caused dramatic shifts in the real estate sector, driving owners and operators of assets to reimagine how buildings will be used in the future. Real estate executives are now convinced that innovation and technology  has a central role to play in building robust and differentiated portfolios."
ALSO READ: HDFC Signs Agreement To Sell 24.48% Stake In Good Host For Rs 232.81 Cr