Post Budget 2021: Industry Experts Reaction On Fintech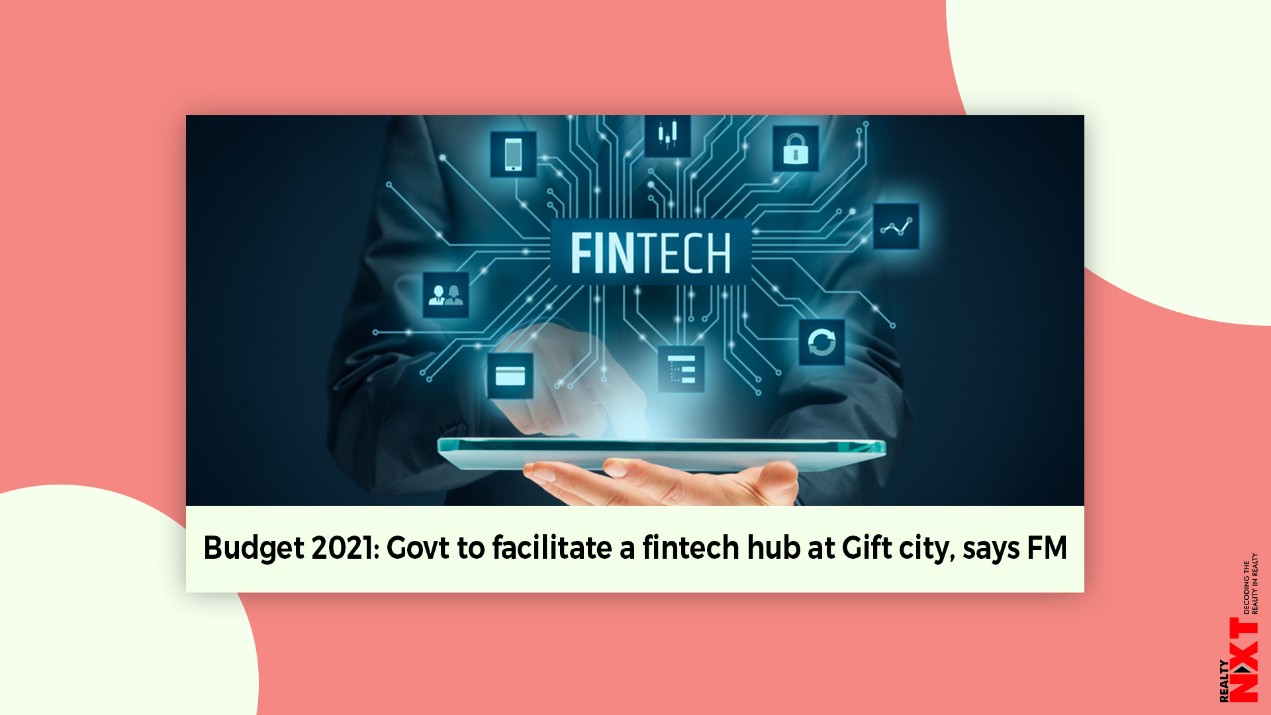 The decision is a clear validation by the Finance Minister that FinTech's are an important part of the financial ecosystem.
The government said it would support the development of a world-class fintech hub at international financial services centre (IFSC) in GIFT-City, a move that will promote financial technology (fintech) start-ups.
"The fintech hub will facilitate research, innovation and development of new-age skills in fintech, which will help in creating new job opportunities and attract quality talent to GIFT-City", said Tapan Ray, MD and Group CEO of GIFT City
Mr Anil Kumar N.S., Co-Founder & MD of Aeldra said, "It is heartening to see some of the budget announcements like Fintech-hub at GIFT city and 1500Cr push for digital payments that show the Government's acknowledgement of fintech being the flagship of the startup ecosystem in India. Fintech is and will be one of the fastest-growing sectors in India at almost 23% CAGR over the next 5 years and will be a major driver of growth as well to generate the 90 Million jobs required in India over the next 5-10 years (as per a recent McKinsey Survey). 
With the revival in consumer sentiment, spending and investments, we see an uptick in hiring ourselves and faster roll-out of our innovative products. We clearly expected more push towards the adoption of technology in banking and more allocation towards innovations in fintech. Easing regulatory clearances for cross-border inflows and outflows of funds and rationalization of FEMA will help accelerate further growth".
Mr Raj. N, Founder of Zaggle says, "The Hon. Finance Minister has to be commended for creating a fine balance between resources and requirements to usher economic growth. The move to set up a Fintech hub in GIFT City is a very welcome one.  In fact, there is a need to create more of such hubs in the country for FinTech's to grow.
The decision is a clear validation by the Finance Minister that FinTech's are an important part of the financial ecosystem. It would be really important to accord industry status to FinTechs. Many other announcements which are important and notable include the changes in the regulatory and compliance front like allowing a 1 person company and also the change in days for computing residency status of NRIs. The Budget has also allocated Rs 1500 crore to boost digital payments which is also a very significant step in the right direction. It will definitely help in further digitizing the Indian economy.
Mr Anuj Kumar Garg, Vice President-Customer Engagement & Distribution, Viridian RED – "Budget proposed additional tax incentives for the companies relocating foreign funds to the GIFT city which is a laudable decision in the making of GIFT City a global financial hub. Also, the debt financing of InvITs and REITs is an appreciative move as it will enable the real estate and infrastructure sector to attract more investments. From the employment generation to push real estate demand, these initiatives are likely to bring the economic multiplier effect which is a need of the hour."
Mr Rajesh Binner, Founder and CEO, YieldAsset Real Estate Tech Pvt Ltd, "Fintech focussed centre at GIFT City will be very encouraging to the vibrant and high-growth start-ups."
ALSO READ: Post Budget 2021: Real Estate Expert Reactions On Infrastructure