'This Is The Year For The Interiors Equivalent Of Speaking Your Own Truth', Rahul Kapuria, Brandmakerr
We have done 2 warehouse projects with Reliance.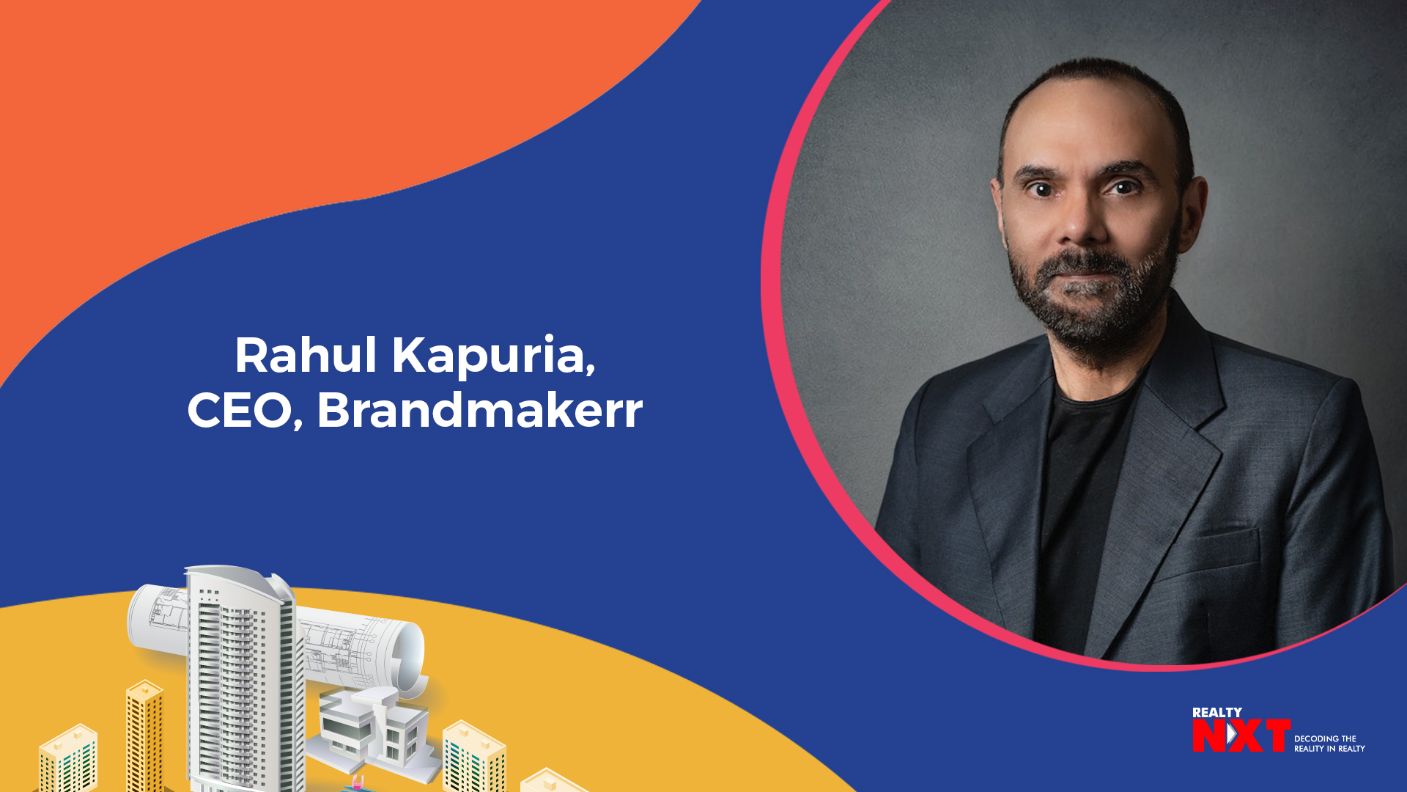 1. From digital ad agency to the interior design solutions firm. Tell us about your journey.
I was into outdoor advertising, celebrity endorsement, events, and digital consulting but did not have a backend so I realized growth would be limited.
I ventured into Design &Built by a chance encounter with an architect friend who knew my business development skills and network. So we pitched to Starbucks and got our first break followed by Dominos. The store of Starbucks came out beautifully.
Then came Godrej, Shopperstop, Future Group, Pizzahut, KFC, Reliance Brands –Hamleys, and so on. These were all Turnkey Projects.
2. What's the inspiration behind your designs?
We were not too much into Design as our forte is execution. However, we did our first Design &Built was a Godrej foodcourt in Mumbai.
Now we have 3 divisions- design, interior, and construction. Our design philosophy is that the brand personality must emanate in the design in terms of integration. And we believe in a subtle and classy look combined with some vibrance.
3. Tell us about your 3 favourite residential projects. (Please share the pictures)–
Our 3 favourite projects are
1)Godrej Foodcourt, Mumbai-Design&Built
2)Mangochilli, Bangalore-Turnkey Execution
3)Hometown, Mumbai-Civil&Interior Execution
4. Today fashion trends play a big role in how the home direction has moved – whether it's fabric, motifs, materials, etc. How do you keep your designs evolved with time and new trends?
In fact, trends come and go. They adapt to changes and undergo transformations encouraged by technological developments and social narratives.
For 2021 my suggestion is- This is the year for the interiors equivalent of speaking your own truth. To be braver, bolder and create your own interiors narrative.
5. If you had to pick a project around the world that you wish had been made by you, which would it be?
It would be Louis Vuitton, Bond Street. In India, we would love and are looking forward to working with IKEA, Apple and H&M.
6. Apart from the F&B segment which other turnkey projects your company has delivered?
Commercial office space, godowns, retail, hospitality and we have a foray into construction and healthcare this year.
7. Which was the most challenging project for you?
Mango chilli in Bangalore was a very challenging project. It's a Thai Cafe.
The challenge was that the architect left after the first meeting and abandoned the project. The challenge was to execute and act as the architect of the project as the client had no PMC nor an architect from their side.
8. What are the key factors that set you apart from the existing players?
We have good strength in the whole value chain of the design and construction process. We have a good technical understanding and a combination of ground-level in-depth knowledge. Our team is a combination of architects, civil engineers which adds value to the client to solve issues and integrate.
9. Tell us about your recent project Reliance Retail warehouse and other upcoming projects.
We have done 2 warehouse projects with Reliance. Going ahead we are in the process of working with Amazon, Flipkart, as e-retail has a massive expansion.
Our first healthcare project should be happening this year. We will also consolidate our Design&Construction verticle this year. We are also working with Cubehighways on a project in Bangalore where we derive new learning experience in greenfield projects.
ALSO READ: Quirk Studio's Design Style Is Contemporary