Top Reasons To Invest In Navi Mumbai Real Estate
Navi Mumbai has been providing open spaces and luxurious homes to millions of happy citizens.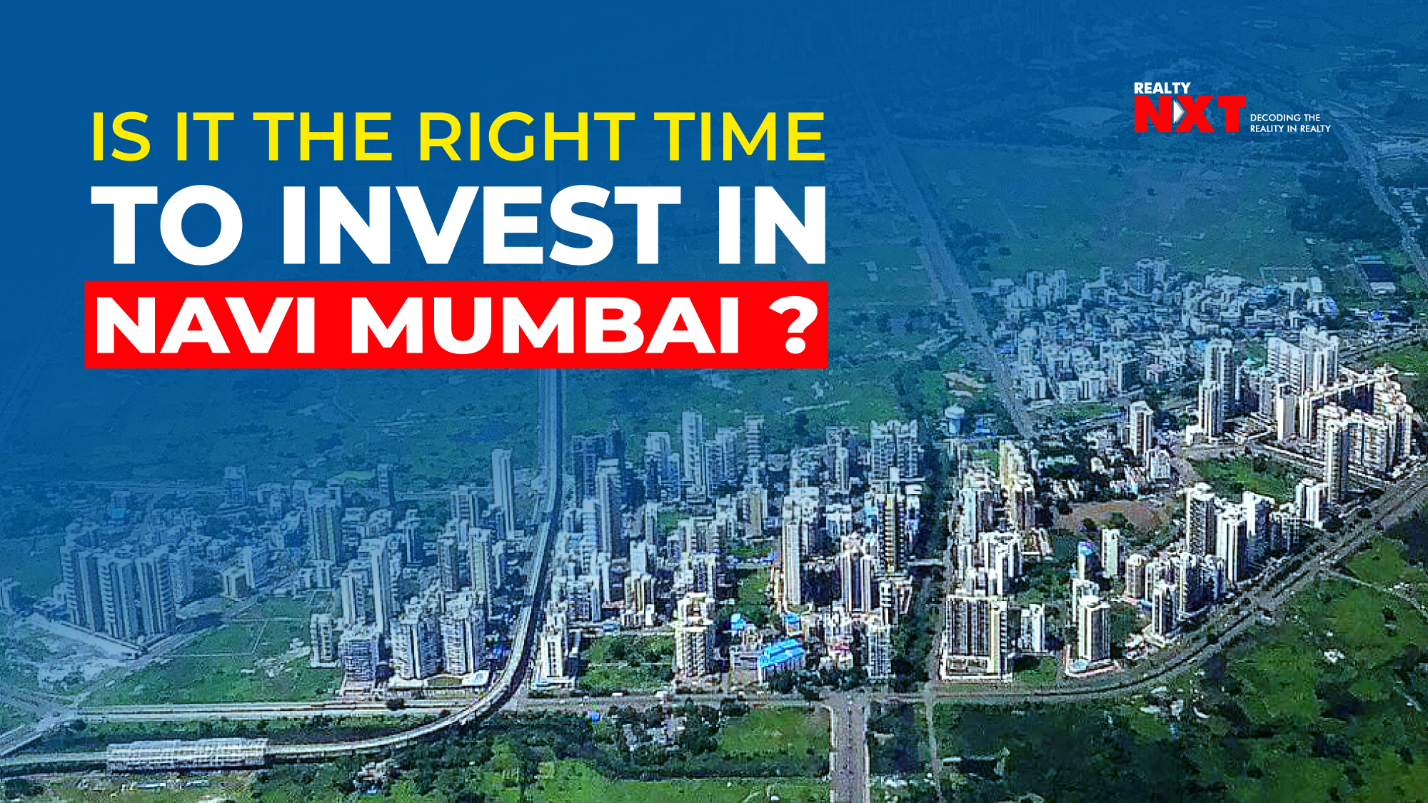 Navi Mumbai has been providing open spaces and luxurious homes to millions of happy citizens.
Over the decades, Navi Mumbai has meticulously developed and expanded by leaps and bounds since the 1970s. Mumbaikars' preference has shifted because of rapid urbanisation, planned developments, and growing lifestyle demands.
In the past few years, Mumbai has seen increased traffic, a growing population, sprawling slums, high pollution levels, compact places, skyrocketing rates, and a slew of other problems. Mumbai's residents have showcased their displeasure in living in such conditions, and Navi Mumbai has proven to be an ideal alternative for most residents.
Compared to Mumbai, Navi Mumbai has a solid infrastructure, significant connection to other essential areas of MMR and the state with lesser pollution. The city has an effective public transportation system, with Navi Mumbai Municipal Transport (NMMT) and Brihanmumbai Electric Supply and Transport (BEST) serving bus commuters and enabling them to travel throughout Mumbai and Navi Mumbai.
Navi Mumbai is a well-planned area with wide streets, state-of-the-art facilities, and open spaces such as jogging paths, open exercise spaces, and entertainment areas. The world-class transportation system, which includes a rail network, dozens of flyovers, and future airway projects will pave the way to the future of our country.
Navi Mumbai has been providing open spaces and luxurious homes to millions of happy citizens. As per the latest report by Knight Frank India, there is an increase in demand for larger home space.
Reasons to live in Navi Mumbai:
1) Airport: Navi Mumbai International Airport (NMIA) is a greenfield international airport being built on the National Highway (NH) 4B approximately 35km from Mumbai's existing Chhatrapati Shivaji International Airport (CSIA).
The new airport will be equipped with modern amenities and facilities for international and domestic passengers, as well as the capacity to transport cargo.
2) Business District: Kharghar is the most developed node of Navi Mumbai. It is located strategically near the upcoming airport. There are plans for Kharghar to be along the lines and turn into a counterpart of Bandra Kurla Complex in Mumbai.
They will connect the business district to Thane within a 5k long tunnel through Parsik Hill. This revolutionary project will cost an estimated Rs 3,000 crores and will smoothly connect Navi Mumbai to the heart of Mumbai. The project is already making marvellous progress.
3) Metro: The Navi Mumbai Metro comprises five lines, totalling 106.4 kilometres (66.1 mi) in length. As of 2017, Line 1 of the metro is under construction, with operation projected to begin in 2021. The 23.40 km line comprises 20 metro stations from Belapur to Khandeshwar.
CIDCO constructed and funded all the phases of Line 1. Line 2 and 3 will be funded by the Navi Mumbai Municipal Corporation and Mumbai Metropolitan Region Development Authority, respectively. The estimated cost of Line 1 is approximately ₹4,068 crores (US$570 million).
4) Harbour: The Mumbai Trans Harbour Link, also known as the Sewri Nhava Sheva Trans Harbour Link, is currently under construction. This will be the longest sea bridge in India after Dhola–Sadiya Bridge, which connects Assam and Arunachal Pradesh. The estimated number is over 80,000 vehicles that will actively use the bridge daily once it's open. The bridge will serve as a connective link between Navi Mumbai and many major cities in the forthcoming years. 
This will be one of the biggest assets apart from the international airport for Navi Mumbai. This road shall link the Mumbai-Pune Expressway in the east and the proposed Western Freeway in the west. The sea link will contain a 6 lane highway, which will be 27 meters in width, besides two emergency exit lanes, an edge strip and a crash barrier.
5) Corporate Hub: The rate of office absorption has increased five times over the last five years. Attractive location, Affordably priced lands, and New infrastructures like metro, airways and waterways have pulled major corporates and real estate developers to Navi Mumbai.
The rapid growth of Navi Mumbai has pulled in many Indian and International Multinational companies such as Accenture, Infotech, UBS, Axis Bank, IKEA Furniture, and so. In the coming years, we will see a spike in the Investment of multinational companies in Navi Mumbai.
There is no slowing down the development of a new metropolitan city such as Navi Mumbai. Navi Mumbai has garnered the interest and attention of many citizens. 
The array of infrastructure developments, a plethora of green space around the city, investment of multinationals, and future and ongoing central and state development projects have turned Navi Mumbai into a remarkable city. The forthcoming of Navi Mumbai looks as bright as day.
ALSO WATCH: