Are You Living On Rent In Maharashtra? Here's All You Need To Know
If you're living on rent here's everything you need to know about Maharashtra rent control act to protect yourself.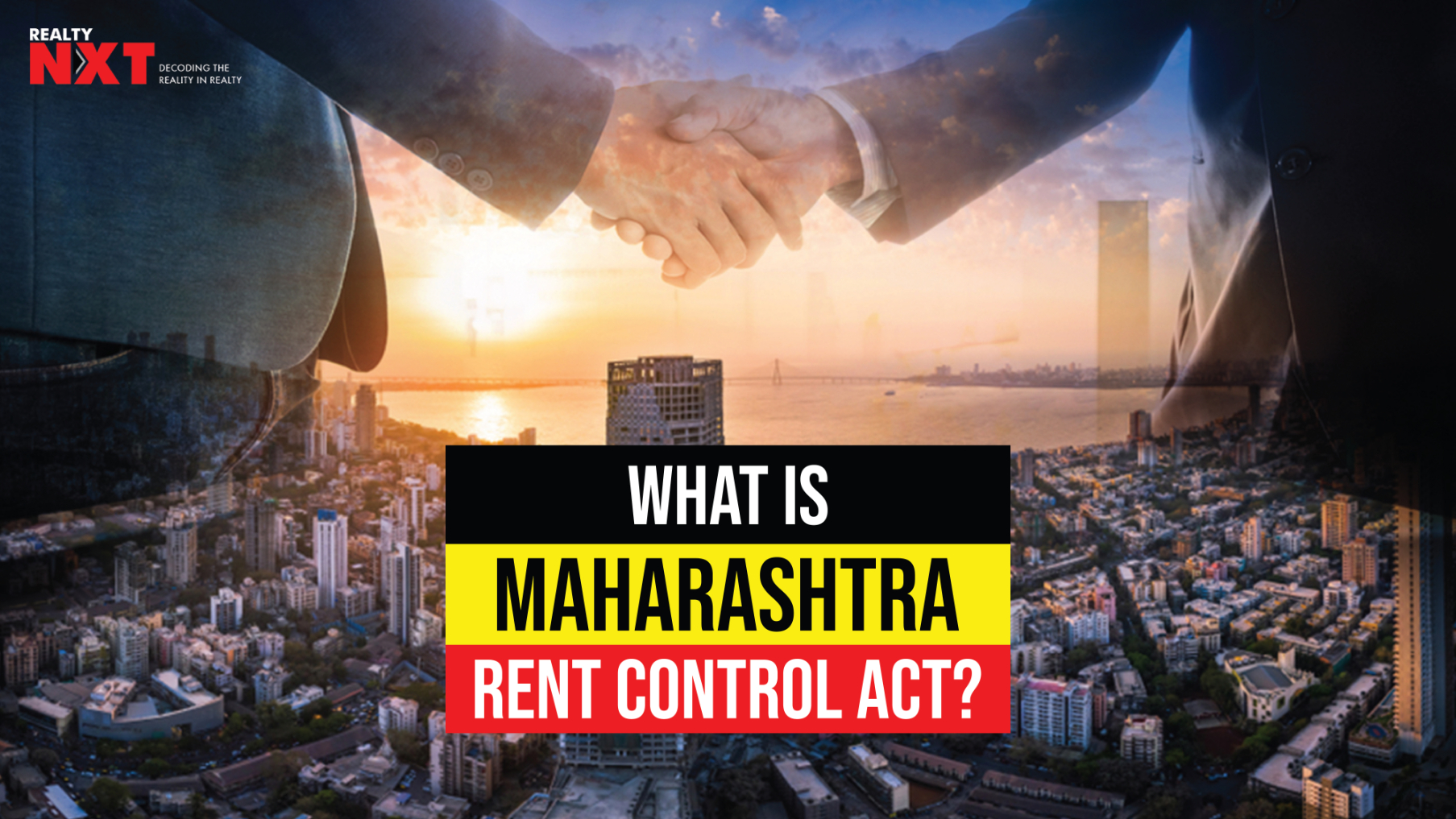 If you're living on rent here's everything you need to know about Maharashtra rent control act to protect yourself. 
What is the Maharashtra rent control act?
We all know the potential threats and exploitation faced by both the landlord and tenant when it comes to renting properties. Well, let's just say it's not always as easy as it looks! And that's the reason the government often makes policies and acts to protect both parties. 
In Maharashtra, earlier the rents were determined under the guidelines of three bills( Bombay Rents, Hotel and Lodging House Rates Control Act, 1947, the Hyderabad Houses (Rent, Eviction and Lease) Control Act, 1954 and the Central Provinces and Berar Regulation of Letting of Accommodation Act, 1946). 
But the citizens of Maharashtra weren't satisfied and, for that, the state government felt the need to regulate rental housing. So they introduced the Maharashtra Rent Control Act in 1999 to 'unify and consolidate' rental housing and also to 'encourage the construction of new houses by ensuring a fair return on investment by landlords'.
Is this act helpful? 
Yes. Some guidelines in the act have satisfied the rental requirements of many people. How did this happen? It's because the act aims at providing a safe environment for tenants by limiting a constant increase and excessive rent. Thus, this act protects tenants from falling prey to landlords. 
This act also helps landlords to recover their possession from tenants and makes it necessary for landlords to register rent agreements. Isn't this a better option for the landlords and tenants both?
This act makes it illegal for landlords to charge rent which is more than the determined amount. 
The act also provides important guidelines for rebuilding a property, tenancy transfer, property maintenance and repairs. 
Who is affected by the act ? 
As we already know, this act mainly affects two parties; the landlord and the tenant. But do you know which types of tenants? A tenant can be a deemed tenant, a person who is a sub-tenant,  or a person who has derived title under a tenant. Also a person to whom interest in the premises has been assigned or transferred.
To whom does the act apply? 
This act applies to properties rented for the purpose of residence, education, business, trade or storage in the specified areas. Whereas it does not apply to any premises that belong to the Government or any local authority. This act is also not applicable to premises let or sublet to banks or any public sector undertakings or any Corporation established by the Centre or the State Act.
How much increase in rent is allowed?
There are three scenarios when rent can be increased. 
A landlord is allowed an increment of 4% on rent per year. 

If the landlord renovates the rented property or carries out any repair work or alterations, he can increase the rent amount of that property, not exceeding 15% per annum of the total expenses incurred.

It is legal for the landlord to increase the annual rent of his property if he is paying any increased taxes imposed by the government. However, according to the condition on this ruling, the amount of increment of rent should not exceed the increased amount of tax. 
Penalties under the act :
As discussed above, a person charging more than the determined amount of rent is punishable for imprisonment for a period not exceeding three months or a fine not exceeding an amount of rs 5000 or even both. 

A person who fails to register the rent agreement will be imprisoned for up to three months or will have to pay a fine of an amount not exceeding rs 5000 or both. 

If a person uses residential properties for commercial needs he will be imprisoned for up to six months or a fine may be charged of up to 10,000 rs or both.

If the landlord fails to provide rent receipts to tenants he will be punishable to pay a fine of rs 100 per day of default.

Disconnection of essential services will lead to imprisonment for up to three months or a fine up to rs 1000 or both. 
Property prices are far beyond the reach of the majority of the population, thus the only option that remains is renting. And so it becomes a vital responsibility of the government to ensure safe dealings for both the landlord and the tenants. The Maharashtra rent control act enables transparency for both the parties where landlords will be safe from the threat of repossessions. This will encourage them to rent out properties resulting in a momentum in the real estate market. Tenants are also secured from the dangers of excessive rent and unreasonable landlords.
ALSO WATCH: