Experts Explain Why To Invest In Residential Real Estate During Covid-19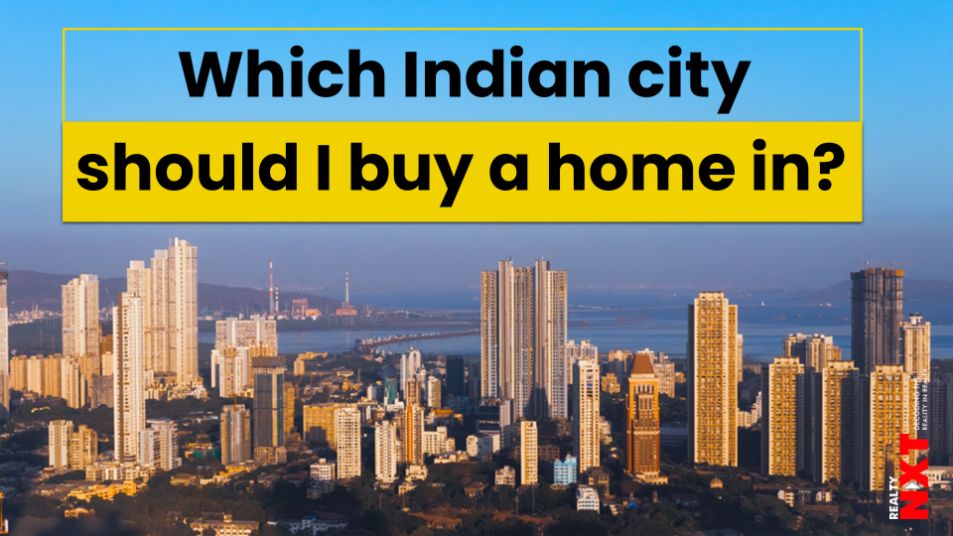 Do you have doubts about investing in the residential real-estate market during a pandemic? Well, here's the solution right from the experts.
2020 was the most volatile year on record for real estate, as a failing residential market was forced to contend with a drop in residential demand caused by pandemic-induced lockdowns in Q2 2020. 
Following the economic repercussions, it seemed unlikely to allow market demand to recover in any substantial sense back then.
Along with many industries and individuals adopting to complete remote working, people realized that they need to have their own space instead of being cramped up together while working remotely.
As banks are offering interest rates as low as 6.65% per annum, people are seriously considering moving into a second home.
But, when the lower interest rates were coupled with stamp duties being reduced by governments of many states, it has convinced people that it is the right time to invest in upgrading or even buying homes for the first time.
When the Maharashtra state government reduced the stamp duty, its data show that there were 207 sale registrations in May 2020 when registrations reopened following the lockdown. In June 2020, the figure was 1,839, then 2,662 in July, 2,642 in August, and 5,597 in September. According to a study by Mumbai-based Propstack, a data analytics business, the September figures were nearly equal to the February sales registrations, which stood at 5,927.
Along with the state of Maharashtra, the government of Karnataka had also reduced the stamp duty from 5% to 2% for all affordable residences valued under Rs 20 lakh.
According to a report by Knightfrank, " Considering that this is the second consecutive quarter to cross the 2019 quarterly sales average, we believe that the market is recovering well, if not having done so already. 71,963 units were sold during Q1 2021, 44% more than in Q1 2020. This healthy growth in sales also encouraged developers to launch new projects which are reflected in the 76,006 units launched during the quarter, a substantial growth of 38% YoY. "
From the same report, we can see that there's been a 39% growth in Q1 or 2021 in terms of launches in Mumbai alone while the sales have grown by 49% in the same quarter.
To reduce completion risk, homebuyers are more likely to acquire ready or near-ready inventory. 
With all of this happening around the real estate industry, let's take a look at some observations by the experts of the industry on how the future of residential real-estate will look like.
What is the current state of Indian Real Estate?
"Q4 FY21 has been strong from a demand perspective across real estate markets, with healthy sales growth as compared to the same quarter in the last FY. Demand has resurfaced and bounced back across price segments and geographies. Moreover, this early success is against the backdrop of an industry that is getting fundamentally reshaped.  Early indications are that customers are wanting to upgrade to either slightly larger homes, or homes which are better suited to their needs in terms of facilities and amenities. 
The demand drivers underpinning this growth are multi-decade low mortgage rates, which has boosted affordability; specific regulatory interventions like the stamp duty reduction in Maharashtra which certainly provided tailwinds to the industry; and some pent-up demand from the first half of the year coming into the second half.  Also, demand is migrating towards more formalized players.  Most customers are not willing to trust unknown developers, and instead prefer developers with a track record of delivery.
The second lockdown once again forced a slowdown in construction activity, with supply side challenges such as manpower availability and rising commodity prices. However, we do expect the industry to recover in a normal environment.  We must understand that a house purchase is a multi-year decision, and that families typically plan for it for two to three years", said Mr. Arvind Subramanian, MD & CEO, Mahindra Lifespace Developers Ltd.
"The impact of Covid-19 pandemic on the Indian real estate sector was severe to the point that it brought property transactions to a complete pause last year when the nation went into a total lockdown. Since then, the market has taken several strides towards recovery, and just when it seemed the revival was not far, the country has been struck by yet another wave of the virus, this time, far more deadly.
The COVID-19 pandemic has not only made people realize the importance of having a contingency plan for emergencies, but also made them realize the importance of having a home. The increased urge of owning a property as an asset has increased demands of property purchases in the country. This has acted as a propeller of demand for the housing sector. Hit by the second wave of pandemic, the labourers who are an integral part of the real estate industry still wait for their turn to be prioritised for vaccination. We have initiated the conversation with the government for an immediate action on vaccinating the construction workers to regain the momentum of the industry", said Mr. Ashok Mohnani, President, NAREDCO Maharashtra.

In this second wave of coronavirus, what are the emerging home buying trends that you have noticed?
"The second wave of coronavirus was like a bolt from the blue and impacted all sectors including real estate. The thought process of consumers has undergone a paradigm shift and the focus has come back on security as one of the key factors for owning real estate. Real estate does not only signify buildings made of bricks, mortar, glass and steel but an enabler to security and wellbeing through a home owned by you.
Homebuyers are showing more inclination towards projects which are ready or closer to possession. Corporate developers are getting more preference since quality of construction and trust has taken prominence over everything else. Consumers are upgrading to bigger homes since work from home is a reality now and space crunch at times makes it difficult for them to deliver professional obligations. One of the upsides of the current turbulent times has been the spare time people have to sit back and reflect on the meaning of a happier and healthier lifestyle. With work from home being an option for techies and certain other industries, people are seriously contemplating second homes as an option", said Mr. Shalin Raina, Managing Director – Residential Services, Cushman & Wakefield, India.

Which Indian cities are most practical to invest in?
"With the outlook of the real estate sector positive in the medium and long term, investment in most urban centers in the country will pay dividends", said Mr Viswa Prathap Desu, Chief Sales Officer-Residential, Brigade Group
"Properties close to business centers can offer seamless connectivity, yield higher returns than properties located far away from prospective business clusters. If we consider the Mumbai Metropolitan Region (MMR), Kalyan, Vasai-Virar, Bhiwandi, Thane, Chembur, Andheri, and Kandivali are some appealing locations for investing, along with the Tier – 2 cities. The days when real estate was purely regarded as an investment opportunity are long gone. The pandemic has made everyone realize the importance of owning a home. As a result of the change, nearly 90 percent of homebuyers who were either tenants or fence-sitters, are wanting to invest in their dream homes", said Mr. Rohit Poddar, Managing Director, Poddar Housing and Development Ltd.
Do you think this is the best time for homebuyers to invest?

"This is certainly a great time for homebuyers due to a host of reasons like rock bottom prices, tailored payment plans, freebies and an all-time low mortgage rate (hovering below 7% currently). With most projects being covered under RERA, consumers have more accountability and stability on the table. There was a strong rebound after the first wave and prices even increased in certain cities, which gives hope to investors from a future perspective. However, for consumers to take a plunge they need to plan their finances properly. Consumers should also check the developers track record on timely completion of projects and quality of construction. In cricketing terms, consumers should play with a straight bat and minimise risks", said Mr. Shalin Raina Cushman & Wakefield, India.

"The real estate sector is expected to rebound to pre covid levels as soon as the impact of the second wave eases. The significant increase in the price of steel and other raw materials, the increasing costs of petroleum and its downstream products such as plastics etc. will lead to an increase in prices in the next quarter of the current fiscal for sure. Homebuyers looking to beat the price hike should make a fast decision and take a decision of investing in new property. Also, various developers has made it easier and sweeter to invest currently", said Mr. Viswa Prathap Desu, Chief Sales Officer-Residential, Brigade Group
"Homebuyers' sentiment, which turned negative during April-May due to the second wave of the COVID pandemic, has started to improve this month with infection cases declining sharply.
Buyers are slowly returning to the market and have started searching for residential properties on various platforms.
We expect a significant increase in transactions from October onwards, provided there are no further waves of the deadly coronavirus disease.
The historically low-interest regime is a big positive for homebuyers. Additionally, the same I don't see any major price movements in the residential property segment. The vaccination drive is also picking up pace and it will give a further boost to the overall economy, as well as the real estate sector", said Mr. Dhruv Agarwala, Group CEO, Housing.com, Makaan.com and Proptiger.com
The trend in the real estate market has been clearly indicating a good potential to go in an upwards trajectory.
The prices are all time low along with the interest rates, pushing people towards buying and investing in Real-Estate.
Only big project builders have the financial capabilities and resources to construct a new residential project which is creating a factor of trust among people and first time homebuyers.
Policies like RERA are creating transparency among people and NRIs with builders, making  Indian real estate market a trustworthy place to put your money in and get handsome returns.
The prices of raw materials and labours are going up steadily hence a speculation of higher prices in the near future is predicted.
ALSO WATCH: