In Conversation With Picostone, A Company That Brings Convenience To Fingertips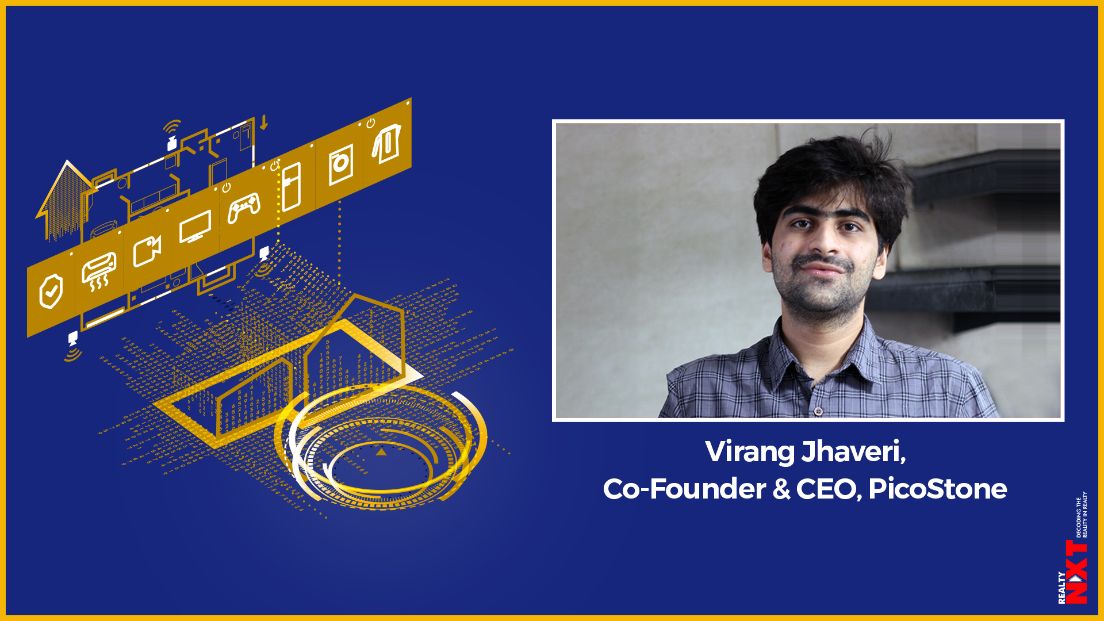 Here's how Picostone a multi-million valuation company brings convenience of smart home automation to homebuyers.
Smart homes are interconnected devices which act in a sync and with an ease to provide a convenience to homeowners.
A smart home system that knows and cares for you as if you were your own personal butler. Schedules your appliances, reminds you to turn them on and off, allows you to use them from anywhere, connects with other smart assistants such as Amazon Alexa, and does everything for you at your command and want.
The market which provides the services connecting these devices is called the smart home system market.
In India, the home automation industry is now worth $1.6 billion and is expected to grow to $7.2 billion by 2023. Smart appliances, security systems, lighting and controls, and energy management are the dominant technologies.
Picostone, they began as a dream in 2016, and have now expanded to 3500 houses, allowing their consumers to Live Effortlessly. 
With a total funding of INR 5 Crore it's a business founded by a group of highly driven and inquisitive minds with the goal of automating every house in India with the greatest technology and user experience available.  Because today's hyper-connected world needs equally innovative technology. One that adjusts to your requirements and puts control and convenience at your fingertips.
Read on to take a look into how it all began and where they are now.
1. What is the story behind Picostone? What was the inspiration behind it?    
Home automation has been in existence for the past 20 years, but the technology back then was very different. It was expensive, hard to implement, and was not retrofitted. We believed we could design and build hardware products that are user-friendly, affordable with superior quality. That's when we embarked on our journey to start Picostone. Throughout our journey, we have always been focused on making the products in India and making technology more accessible and user-friendly. Also, I love technology and always wanted to build a hardware tech company in India.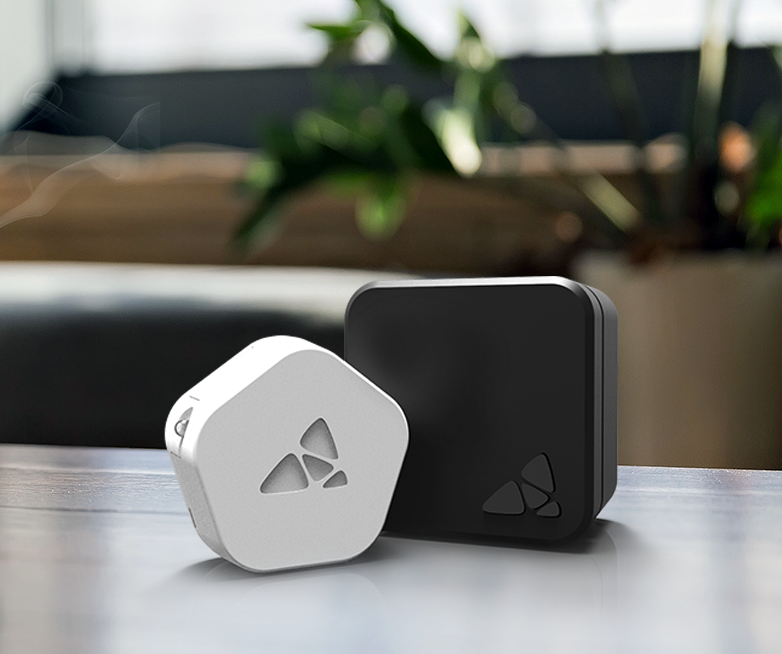 2. What are the different kinds of home automation that are available and what do you specialize in?  
Typically, home automation is segmented based on how your system communicates internally and with other user interfaces. There is wired automation which is the oldest kind of home automation system, then there is RF-based automation (Zigbee or Z-wave or bluetooth and various others) and then there is Wifi-based automation which is the most recent addition to the system. We specialize in Wi-Fi-based wireless systems.  This communication technology is also used by various other mass-produced appliances like Alexa Echo, Google Home, Smart AC by Panasonic, Smart Fan by Atomberg, Smart bulbs by Wipro, and many more. Hence making it the universal and the most comfortable technology for the consumers.
3. There are so many offerings and companies coming into the home automation market. How are you making a difference with regards to your offerings and what is special about Picostone that clients are choosing you over any other brand? 
We differentiate ourselves and are loved by our customers for our simple technology, superior quality and trustworthy hardware, and cost-effective pricing.
Our selection of communication technology is Wi-Fi which is hassle-free and always available in every home which makes our installation quick and simple. Our products are designed and manufactured in India allowing us to have greater quality control processes to deliver our hardware which is stable and trustworthy. Lastly, though our offerings are premium, we are still priced cost-effectively making us the best choice for our customers.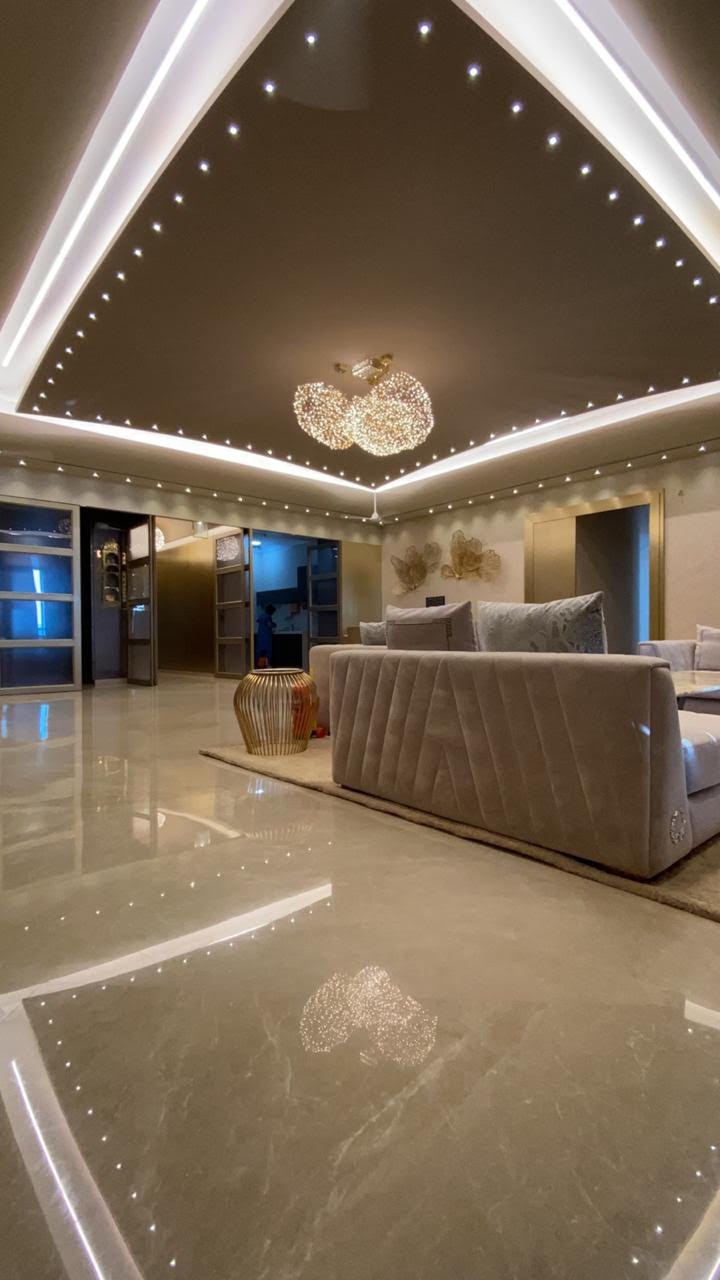 4. Tell us about one big project that you worked in both residential and commercial segments.
We cater to the residential segment only. The one of our big projects is a 6500 sq. ft project in One Avighna at Parel. We have automated all the lights, fans, AC, TV, STB, and curtains to provide a single platform for their entire home. Our products provide soft fading in and fading out of lights also called Theatre Dimming which looks elegant and compliments the luxurious interiors. On the customer usage front, voice control is the most used feature by them. Over time they have found scheduling their curtains to be drawn at sunset and sunrise to be useful for them.
I am really happy that our customers are enjoying the experience and found great value in automation. 
5. Would the current home automation system be compatible with the upcoming future technology?
Yes, they should be compatible with future technology. At Picostone, we are constantly upgrading and updating our products to the latest technology. We have been designing products that are future-proof by being open for integrations and having the ability to update the products remotely. We make sure our core automation products will be compatible with the future technology.
6. According to you, what are the biggest 5 smart home trends that customers are seeking?
The 5 biggest trends that we have noticed among the customers are:
There is greater adoption of curtain automation

The theatre dimming for lights

The voice control is enhancing the usage of home automation

The using of energy-saving modes to cut down on electricity costs.

The fxrictionless implementation of their smart home during the home building process.
 7. What are the challenges you are facing in this market? If we talk about home automation 5 years later, what do you think are the possibilities that you believe will be there and how Picostone is preparing for it? And making sure that you are ahead of the game by keeping the edge in the market?
The biggest challenge is the lack of awareness in the market. Indian consumers are not yet fully aware of home automation and its potential use cases. But with the adoption of voice assistants like Alexa and Google Home, this is bound to change. 
Talking about the future, I believe that Sensor driven self-managing homes will make our lives more simple and AI predicting how your home should react to your needs will change the way you live.  
At Picostone, we are working on building AI models which can predict the user needs and automate them for the user while we are always focused on security and privacy to provide the edge. 
8. Globally, the smart home market is estimated to reach a value of INR 4.2 Tn by 2023. How do you see the growth of home automation in India going forward?   
The growth rate in developed nations is much greater with the widespread acceptance of Home Automation. Following the trend, I believe there will be explosive growth in the next 2-3 years in India supported by a lot of premium residential projects being delivered in the next 2-3  years specifically in Mumbai and other metro cities like-wise. I would like to also mention that Voice Assistants are and will be the biggest driver for the adoption of Home Automation. 
ALSO READ: PropEquity, Revolutionising Real Estate Data Analytics In India