Everything That You Need To Know About Your Main Door's Vastu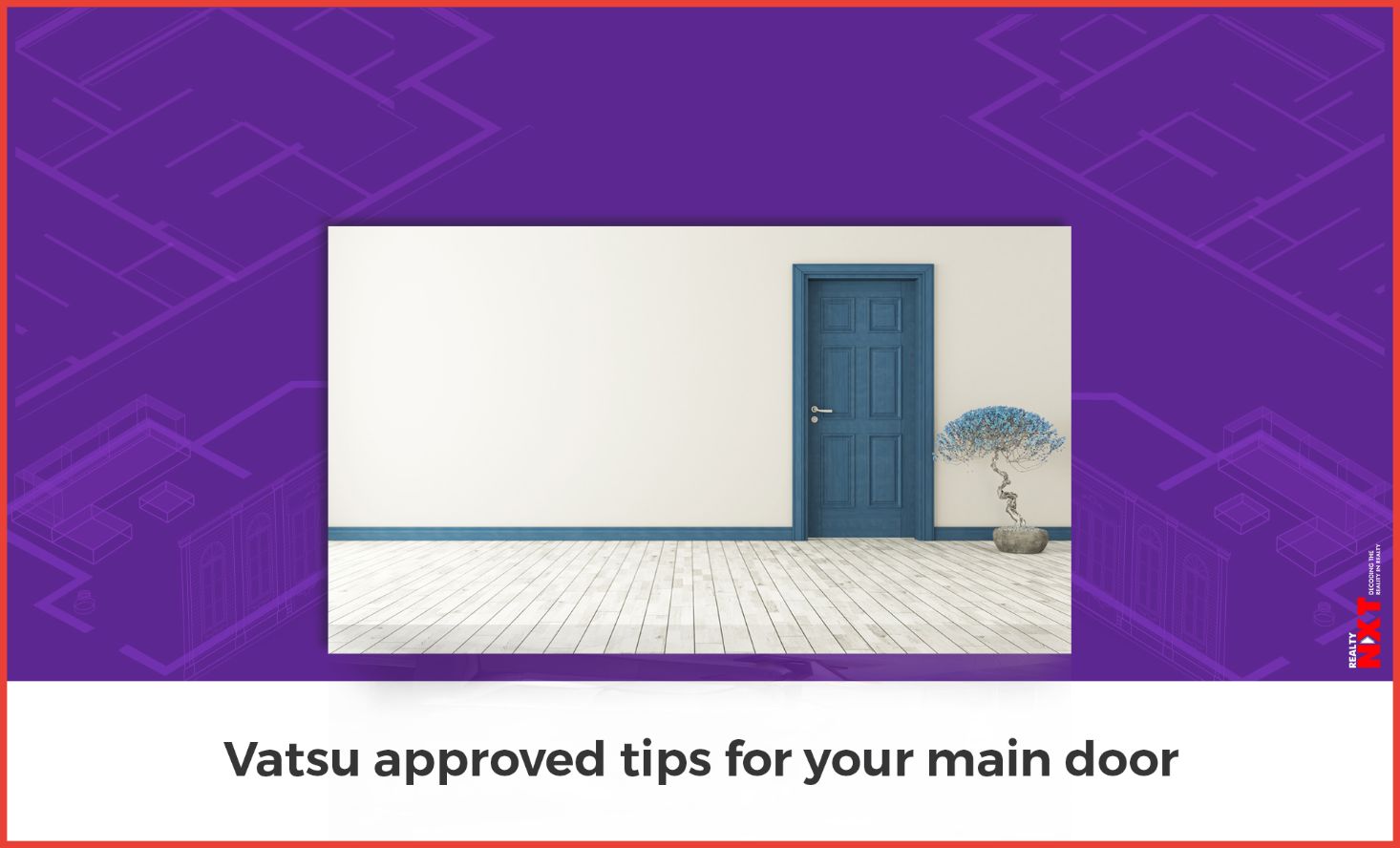 Here's everything that Vastu Shastra says about your main door
To be considered a home, a house must emanate the right kind of energy. According to a number of traditional beliefs, each dwelling has its own energy type. A person who lives in a house is exposed to a specific energy field, which has an impact on him in some way. As a result, in order to cultivate optimism and pleasant feelings, it's necessary to understand the relationship between Vastu and our dwellings. 
According to Vastu Shastra, the main door to your home is not just the entry point for the family, but also for energy and for that reason, the main door should be built in a way that when you step out, you face north, east, or north-east.
To keep your door the entry for positive energy and abundance, here are few Dos and Don't from Vastu Shastra.
What to keep in mind?
The main entrance to your home should be made of high-quality wood. It should be the highest and most attractive of your home's doors.
In any orientation, a wooden door may be the most fortunate for the main door. If your primary entrance faces south, however, it should be made of a combination of wood and metal. Similarly, if the door is facing west, it should be adorned with metalwork. If your main door faces north, it should be more silver-colored, whereas if it faces east, it should be built of wood and ornamented with few metal accents.
Outside the main door, avoid adding a fountain or any other attractive water-centric element. 
Check to see if your main door opens in a clockwise fashion.
Keep a mirror on the right angle of your door to welcome positive energy.
Always have a bright light at the entrance, although red-colored lighting should be avoided. In the evening, the main entryway should be well-lit.
Decorate your entrance with an attractive name plate or auspicious ornaments.
Install the doorbell at a height of at least five feet. Avoid doorbells that have startling, brassy, or high tones. To boost the positive vibe of your home, choose a doorbell with a calming and quiet tone.
Construct a series of steps so that the house isn't level with the ground.
What not to do?
A shoe rack or a trash can should not be placed outside the front door.
A bathroom should not be located near the main entrance. 
Make sure that the main entryway is well illuminated.
The main door should not be painted black. 
You don't have much say or control over the layout of your residence in big cities. If you're buying a house, be sure the main door doesn't face another house's entry. This may cause issues. 
Make sure that your home entrance is not facing some other home's entrance, even the shadows generated by another person's front door, or even a plant, are bad for your home.
Animal figurines or statues should not be displayed near the main entrance. 
A mirror should never be placed in front of the main door.
The main door should not be placed in the house's corner. For the sake of the inhabitants' health, the corners of the house must be left empty.
Best direction for your entrance to face
North-east: The most fortunate direction for your main door. This is also a direction that receives a lot of energy in the morning because of its exposure to the sun. It gives the house and its occupants more vigour and energy. 
North: This is the second-best direction to locate your main door or entrance since it is thought to bring wealth and fortune to the family. 
East: While not the most perfect position, the east is supposed to increase your power. It also adds to the joy of the occasion.
South-east is always preferable to south-west. If you have no other choice, you should go to the south-east. 
North-west: If you don't have any other choice and must have the entry in the north, make it the north-west direction. This is a good approach to welcome the benefits of the sunset sun and wealth.
ALSO READ: 12 Key Vastu Tips For Toilet & Bathroom