Top 15 Homegrown Brands Making Scented Candles For Your Home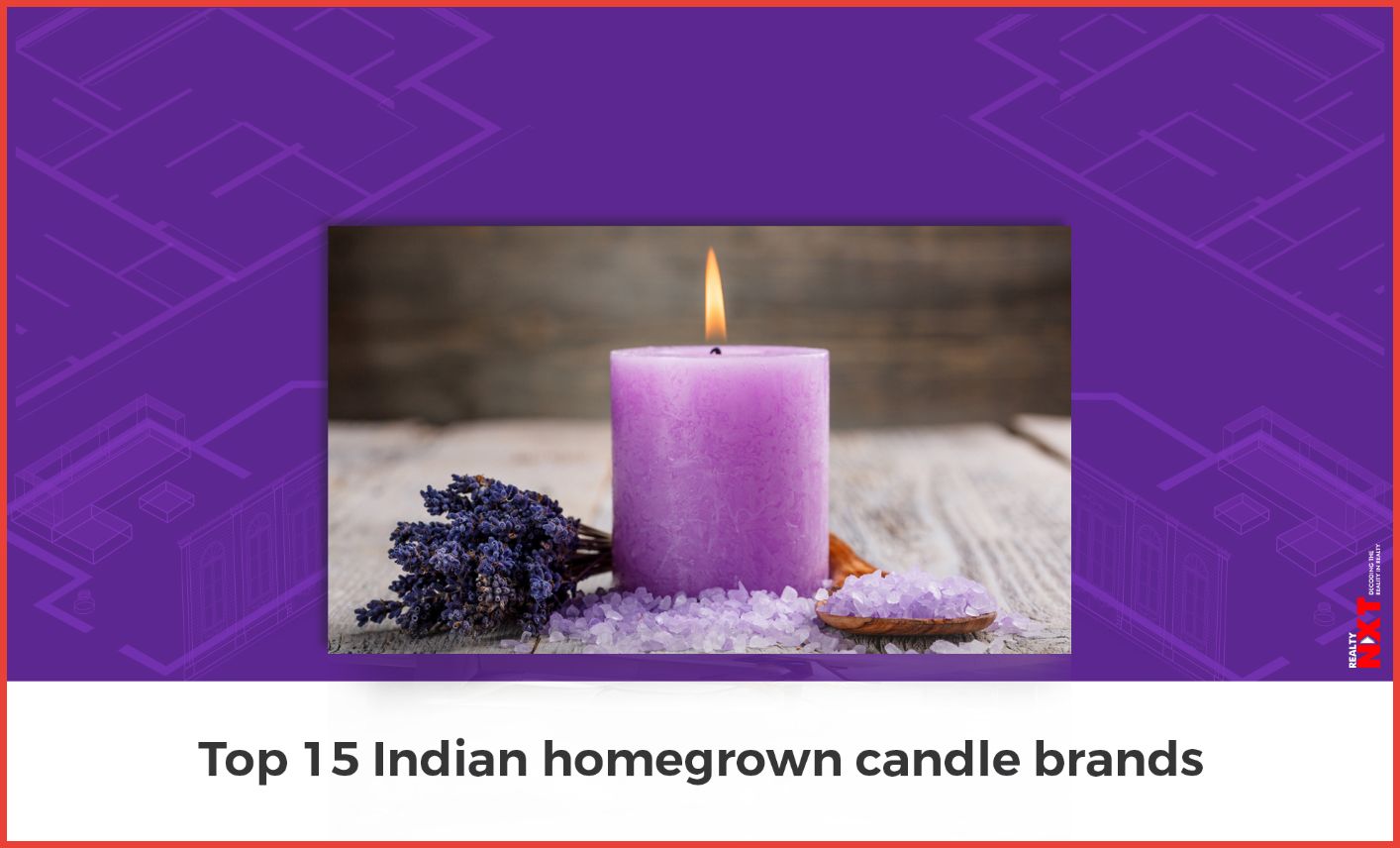 Looking to wind down, meditate or just have a blissful fragrance take over your home? Here are the top 15 homegrown brands making the best sustainable candles for your home.
Homegrown brands are the new place to get everything for your needs these days.
With the main focus on customer service, effort, personalization and a lot more, Homegrown brands are exactly the need of the hour when everything is flooded with mass produced copies of every single product.
With the ongoing pandemic and rise of millennial culture and social platforms, through which the entry barrier to sell products online has reduced next to none, scented candles have taken a significant place in the heart of the current generation.
Consumers are becoming more serious about their lifestyles, and personal care and perfumes are becoming an increasingly important component of that. Perfumes and scented candles are no longer limited to living rooms and bathrooms for improving the aesthetics and appeal of any surrounding place. In fact, they've made their way into other places including vehicles, offices, spas, and restaurants. Consumers have recently developed a taste for experimenting with flavours, and as a result, flavoured scented candles enjoy a sizable market share.
Given today's growing consumer buying power and penchant for candles as a source of aroma and home décor, the market share is predicted to skyrocket.
The popularity of scented candles is also owing to the numerous advantages they provide. Scented candles can enhance the ambiance and atmosphere of a location. A few strategically positioned lighting candles contribute to the creation of a warm, natural ambiance.
They provide a calming and therapeutic effect. Aroma candles can assist you in relaxing, calming your mind, feeling energised, and being more productive in your everyday activities. Scented candles infused with essential oils help to stimulate the brain, ease anxiety, and induce a sense of well-being. There are many different types of candles available in various colours that add to the room's mood and lighting. Houses with lit fragrant candles have an urbane and pleasant appearance.
The colours contribute to the room's vibrancy and assist to create the tone for the upcoming event. During meditation, candles can be useful. By allowing us to concentrate more, it promotes visualisation exercises and manifestation techniques used in meditation.
Let's take a look at the top 15 Indian brands which sell gorgeously scented candles
Pure home living  business that has an outstanding assortment of home furnishings, lighting, bathware, and glassware items. Apple cinnamon, orange, morning lavender, vanilla, and a variety of other scents are available in their scented candle collection. To add a whimsical touch to your drawing room, check out their handcrafted candle votives and sequined couches.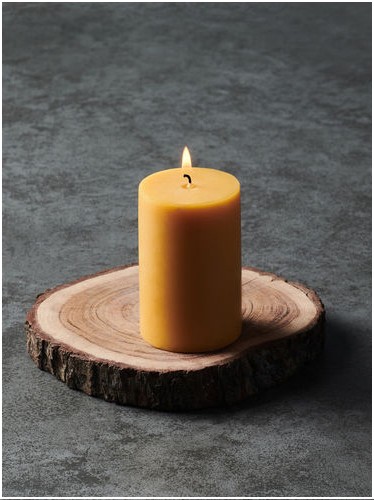 2. Doft
Doft candles are well-known for its high-end scented candle line. All of the items are beeswax-based, organic, and contain natural oils and scents. 
The candles here are anything but ordinary, with vintage tins, jars, shot glasses, and bowls. These come in these lovely pots and are available in a variety of scents. Lemongrass-clove, scented berries, lemon —gardenia, jasmine-tonka beans, and vanilla are some of our favourites.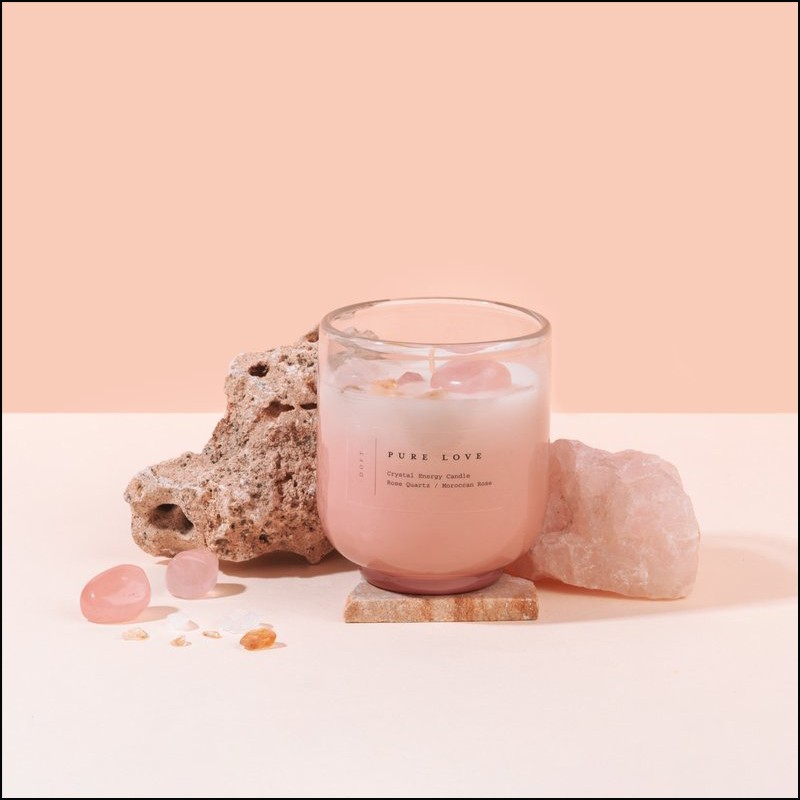 Lighthouse candle is owned by GIN candles, India's oldest candle manufacturers which started in 1992.
With over 25 years of experience and the honour of creating candles for influential designers in major fashion capitals around the world, we've been able to develop premium quality hand-poured candles made with meticulously chosen wax blends, infused with the finest fragrance oils from renowned French and American perfumers, and topped with environmentally friendly all cotton wicks from Germany, for the discerning consumer.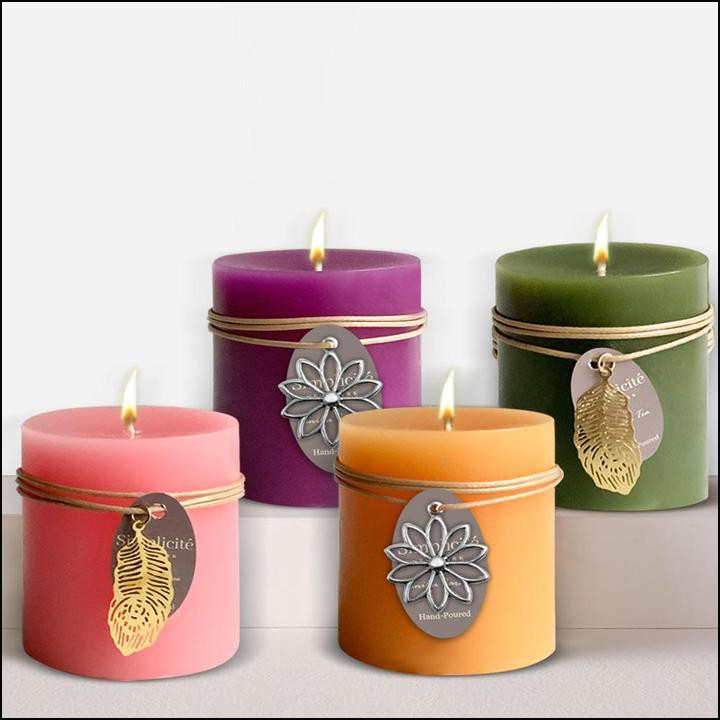 4. Mudita
Mudita Candles is a homegrown candle small business started out of passion for creating & spreading joy! It was started as a side hustle to satiate our founders' passion for art & is run by the mother daughter duo – Khushboo & Reena Lalwani.
Our candles are made from all- natural soy wax & organic cotton thread wick with a wide variety of aromas offered. The brand name Muditā, is a Sanskrit word & means pure joy.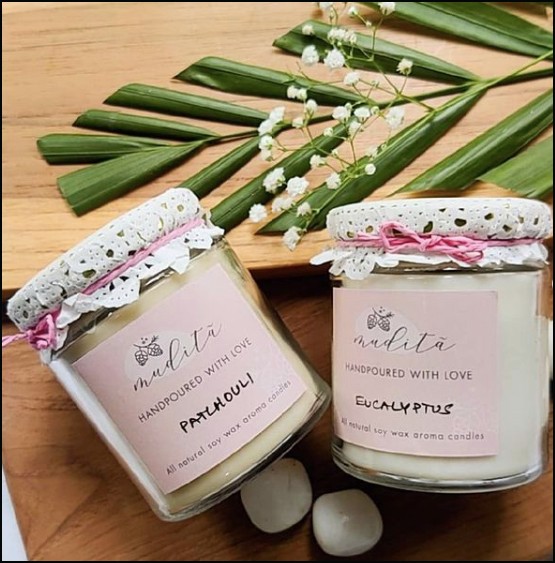 5. Artisan lab
Artisan Lab embraces design that delights and cuisine that invites one to fully indulge. It was born out of a desire for the distinctive, artisanal, and personal. 
The brand embraces the transforming aspect of design that mixes age-old techniques with contemporary aesthetics, with great appreciation for workmanship and the experienced touch of artisans.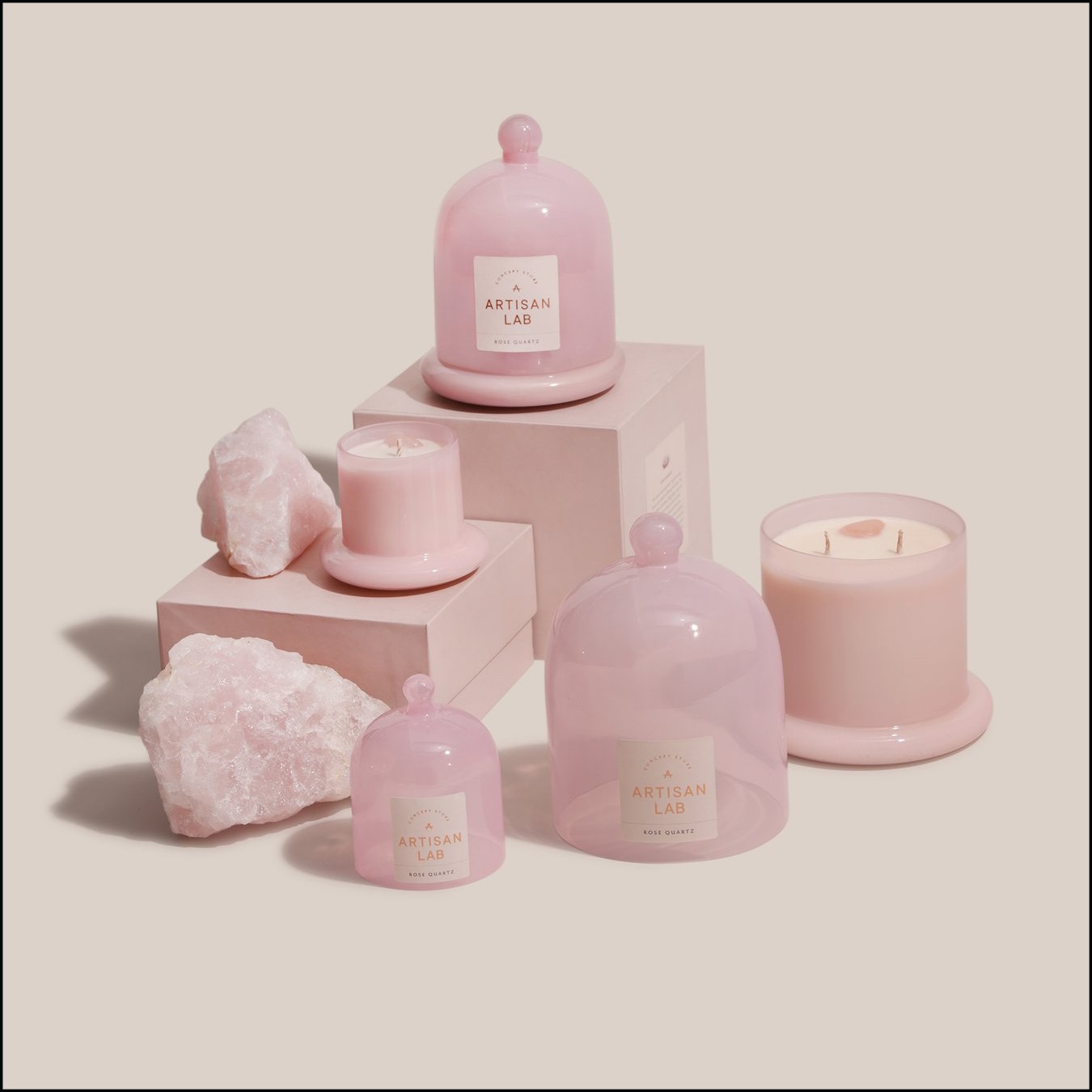 6. Misa
Each Misa candle is a labour of love, an expression of our slow-living philosophy and carefully crafted to help you relax and unwind. 
Candles made by Misa Our 100% vegan waxes and natural essential oils, in addition to being environmentally and animal-friendly, provide a clean burn with no unpleasant drips. 
They search for the highest quality and sustainably obtained products as part of their mindful commitment to the environment. 
Their scents are light and natural, with no chemicals, carcinogens, or pollution.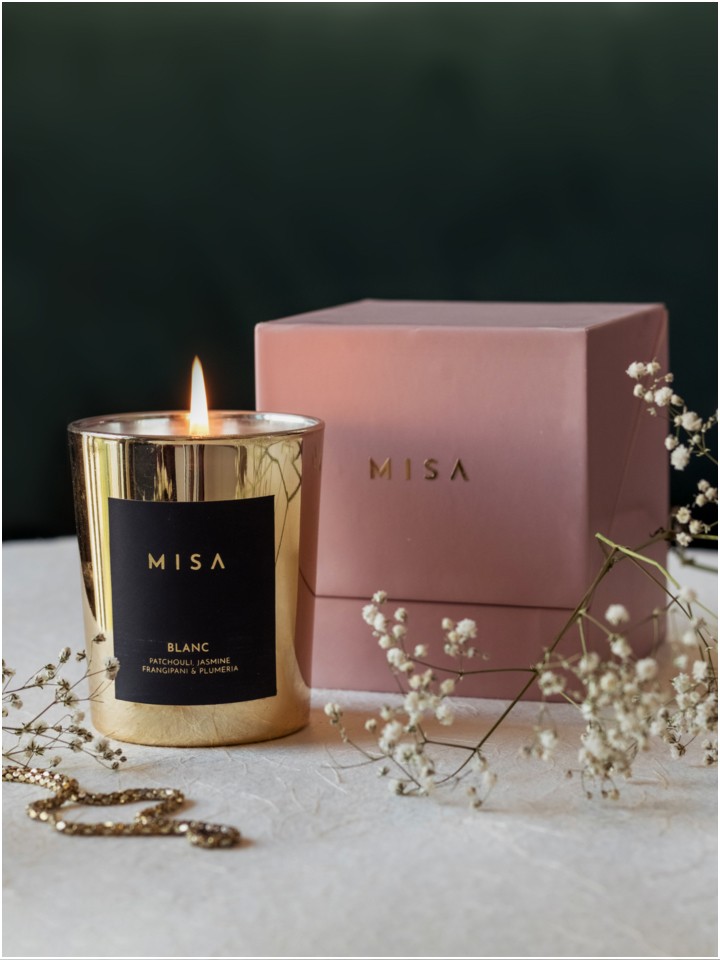 7. Savoka
Savoka candles are manufactured with the finest essential oil, Lavender, which is inspired by natural flowers and plants. Vanilla, citrus, cinnamon, oud wood, sandalwood, and Indian rose, a subtle and luxurious perfume that fills the room and lifts anyone's spirits. 
Their high-quality candlewick and wax gently flicker without emitting toxic black smoke. – Each candle contains 100g SOY WAX and burns for 36 hours, giving aromatherapy, creating mood, enriching atmospheres, stress reduction, and more. Elegantly packed, this is a wonderful gift for friends, especially newlyweds and first-time homeowners.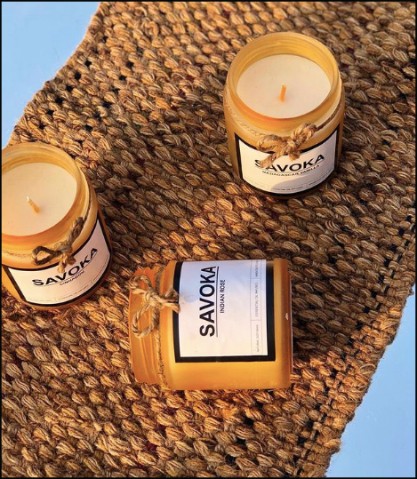 8. Rad
Rad Living, which was created in 2020, decided to forego the ordinary in favour of creating 'Truth Bomb' candles produced from natural soy wax. The brand realised how the year 2020 has impacted people's lives and created candles for various themes such as "Work From Home," "Procrastination," "Vegans," "New Found Bakers," and more. Vegans will enjoy the cucumber lemonade perfume, 
Each candle is accompanied by a collection of applicable AF quotations. For example, there's a candle for Geeks that says, 'We're not sure if there's anything else you need to know, but do you know Melody itni chocolaty kyun hai?'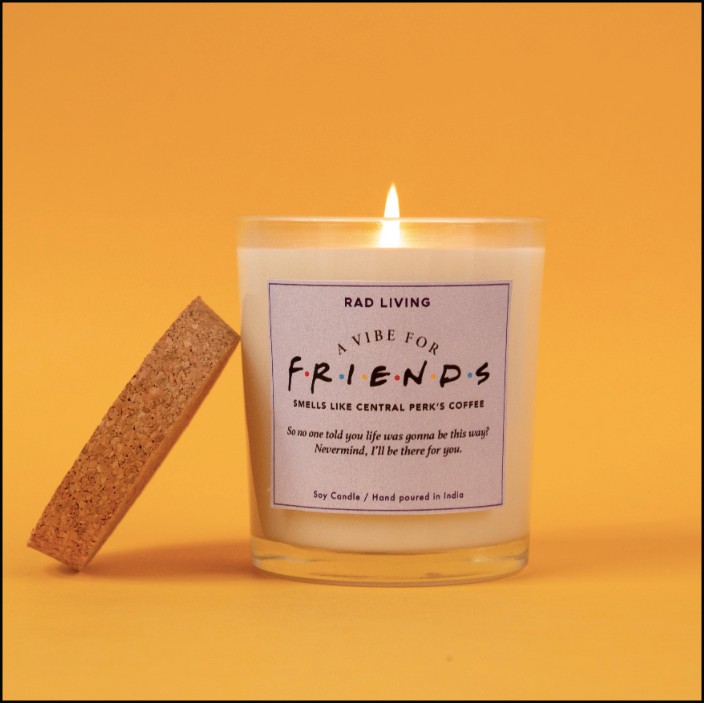 9. Method
Method candles carry a luxurious aesthetic and a fragrance that will create a home in your heart and head.
Being a soy based, vegan candle company, Method, believes in quality as well as care. They only use the finest of the ingredients, keeping in mind our environment. Thus, all their  ingredients are 100% natural and clean. With their candles, Method is  hoping to spread warmth, happiness and the feeling of home.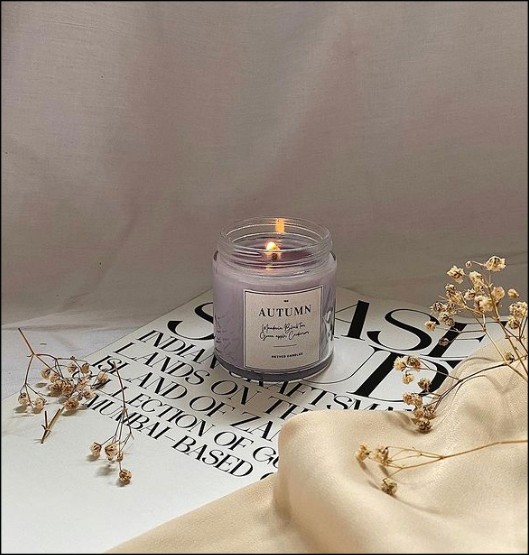 10. La Lumiere 
La Lumiere is a designer candle brand to please the minimalist in you.
With 100% eco-friendly Soy candles, they create their abstractly artful candles to serve you with a unique fragrance.
With the brain being originated from Goa, one of our favourite fragrances is A feeling of tropical escape by Coconut & Vanilla.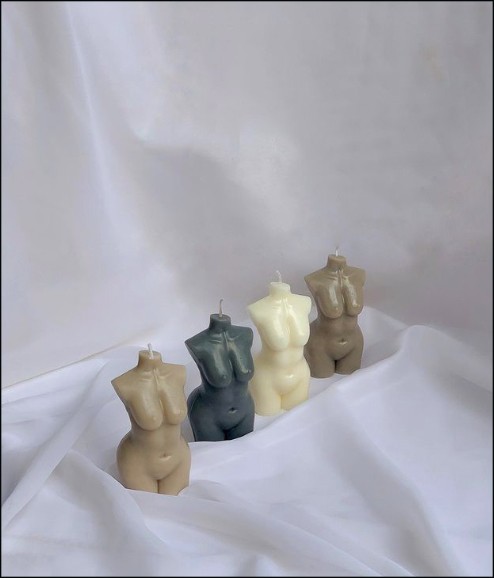 11. The Candle Storie
The Candle Storie was founded with the sole purpose of providing you with a unique selection of dessert-style, high-end scented candles in India. They feel that no celebration is complete without the extinguishing of candles. 
They make a fantastic gift for your loved ones with their distinctive candles in the shape and aroma of sweets like Strawberry cupcake, Orange cinnamon, and so on.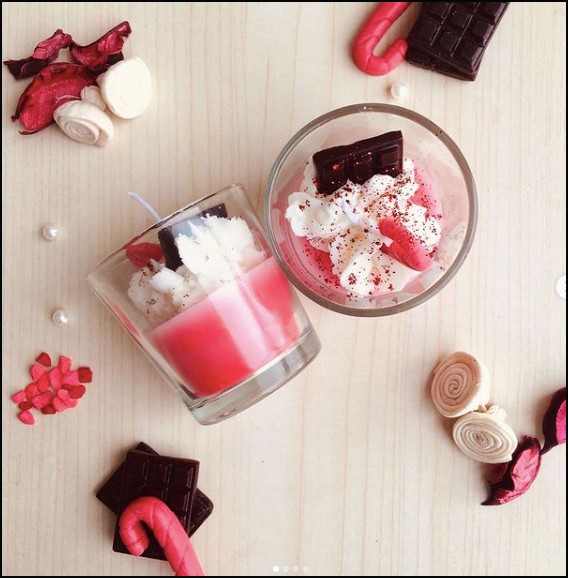 12. Monsoon + Chai 
Are you looking for some quiet time, comfort, or warmth? Monsoon & Chai has naturally fragrant soy candles for all of your fuzzy feelings. Their meticulously balanced complimentary blends, such as Rejuvenate + Revival, which combines sparkling green tea smell with a blast of tanginess, are twice as wonderful.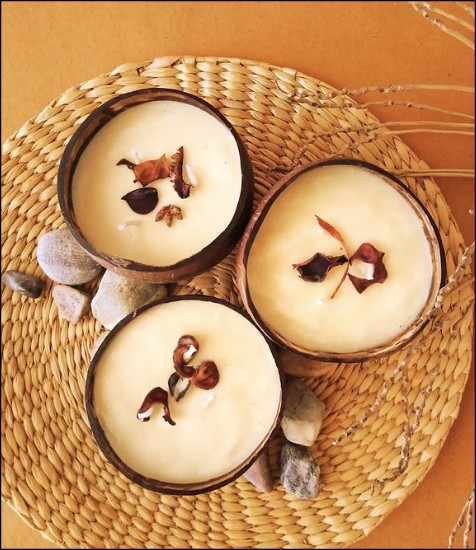 13. Flame N Decor
Flame N Decor, with their tagline saying a place for the candle lovers, stands true to it.
With their fragrances like, Silent Sustain Calm, Reading portal, Sleeping Draught, etc. they very successfully are capturing the essence of the feelings conveyed by these. They bring a perfectly subtle way of adding a silver of calm in your life.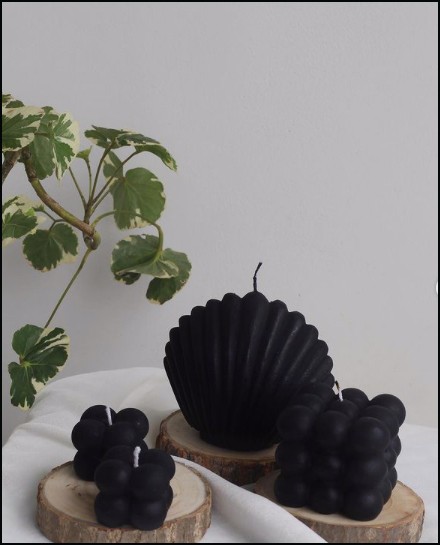 14. Veedaa
If you're a home design junkie, Veedaa's luxury candles, scents, and diffusers are a must-have. Midnight Jasmine, Velvet Vanille & Neroli, Peony & Honeysuckle, and other flavours are available. Veedaa's biggest feature is that some of their candles burn for 45-65 hours (wow!). These are also excellent gifts.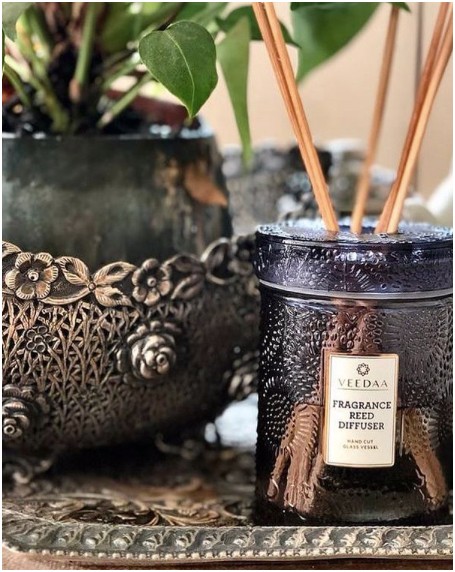 15. C for candle
Handmade, eco-friendly, made with love.
These are the three things C for Candle stands for.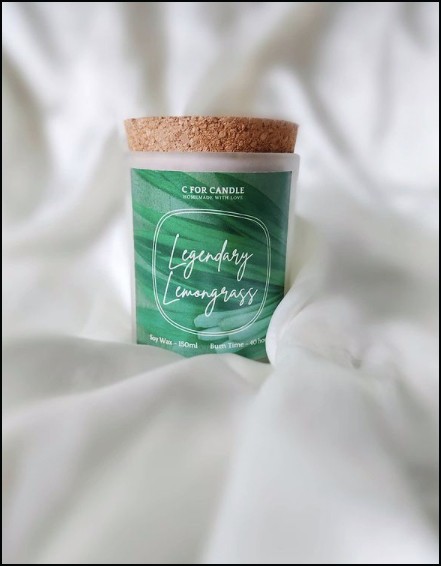 If you're someone who is looking for a way to turn down the lights, add a fragrance and wind down the hustle of city life, C for candle will bring the just right peace in your life.
With their excellent fragrances like, Sweet Cinnamon, French Lavender and more in a minimal packing they'll be a perfect addition to your lifestyle.
ALSO READ:  Top 10 Tips To Declutter Your Kitchen