South Mumbai Shines Brightest In Terms Of Top Localities Contribution With 73.4%: Report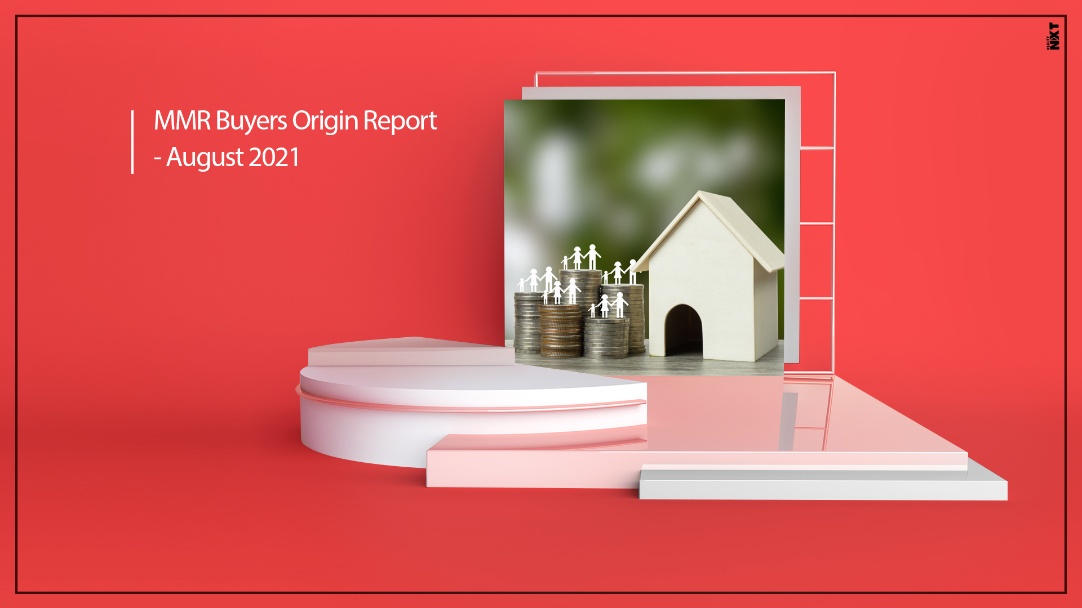 The second wave of the Covid-19 has wreaked havoc on the Mumbai Metropolitan Region's (MMR) real estate market, affecting both sales and new project launches.
CREDAI MCHI-II and CRE Matrix are publishing Monthly research reports on the Real estate market in the MMR region with a focus and in-depth study of various asset classes, Residential and commercial markets, and geographies.
This data insight is useful to focus marketing and sales efforts in specific areas for their projects.
All this data is being collated from property registration data of the IGR department, making it authentic and trustworthy.
MMR Buyer's Origin Report August 2021
Location

Largest Locality as Buyer Source

Top 20 Localities Contribution (%)

Top 5 Micro Markets

Majority Homebuyer (%)

South Mumbai

Mumbai Central (14.2%)

73.4%

Mumbai Central

Opera House – Girgaon

Mazgaon

Jacob Circle – Chinchpokli

Masjid.

37% are from Mumbai Central, Opera House – Girgaon, Mazgaon

Central Mumbai

Parel (8.2%)

56.4%

Lal Baug

Shivaji Park

Lower Parel

Mahim

Antop Hill

Lal Baug, Shivaji Park and Lower Parel account for 20% of total homebuyers

Central Suburbs

Kurla (12.2%)

41%

Kurla 

Sion Chunabhatti 

Bandra West 

Dharavi

Santacruz West

Kural, Bandra West and Sion Chunabhatti account for 25% of total homebuyers

Western Suburbs

Kandivali West – Charkop (7.3%)

63.7%

Kandivali West – Charkop

Kandivali East

Malad East

Malad West

Dahisar

22% homebuyers are from Kandivali West – Charkop, Kandivali East and Malad East

Eastern Suburbs

Bhandup West (8.6%)

58%

Bhandup West

Mulund West

Ghatkopar West

Powai

Chembur

Bhandup West, Mulund West and Ghatkopar West account for 24% of total homebuyers

Thane

Thane – Majiwada (9.2%)

59.1%

Chitalsar Manpada

Kalwa

J K Gram

Thane Majiwada

Thane – Kasarvadavali

Thane Majiwada, Chitalsar Manpada and Kalwa consist of 24% of total buyers

Thane – Kalyan Dombivli and Badlapur Ambernath (KDMC)

Kalyan (9.2%)

54.7%

Kalyan

Dombivli

Thane Ganeshwadi

Thane Badlapur

Vishnunagar

22 % of homebuyers are from Kalyan, Dombivli and Thane Ganeshwadi

Thane – Bhiwandi

Bhiwandi (19.6%)

66.6%

Bhiwandi

Thane – Wagle

Thane – Majiwada

Chitalsar Manpada

J K Gram

Bhiwandi, Thane Wagle and Thane Majiwada account for 33% of total homebuyers

Thane – Mira Bhayandar

Mira Bhayandar (32.4%)

68.3%

Mira Bhayandar East

Bhayandar East

Bhayandar West

Kandivali East

Dahisar

Mira Bhayandar East, Bhayandar East, Bhayandar West account for 52% of total homebuyers

Thane – Navi Mumbai

Vashi – Sanpada (16.6%)

67.9%

Vashi – Sanpada

Nerul

Airoli

Kopar Khairane

Ghansoli

43% of homebuyers are from Vashi Sanpada, Nerul and Airoli

Palghar

Nalasopara East (7.3%)

57.8%

Palghar – Dahisar

Virar East

Nalasopara East

Vasai – Naigaon East

Mira – Bhayandar East

22% homebuyers are from Nalasopara East, Palghar – Dahisar and Virar East

Raigad

Panvel (12.7%)

48.5%

Panvel

Nerul

Kharghar

Vashi – Sanpada

Kalamboli

29% homebuyers are from Panvel, Nerul and Kharghar
ALSO READ: Khori Village: Supreme Court Asks For Time Line To Rehabilitate Eligible Persons