Quick Tips On How To Décorate Your Home This Ganesh Chaturthi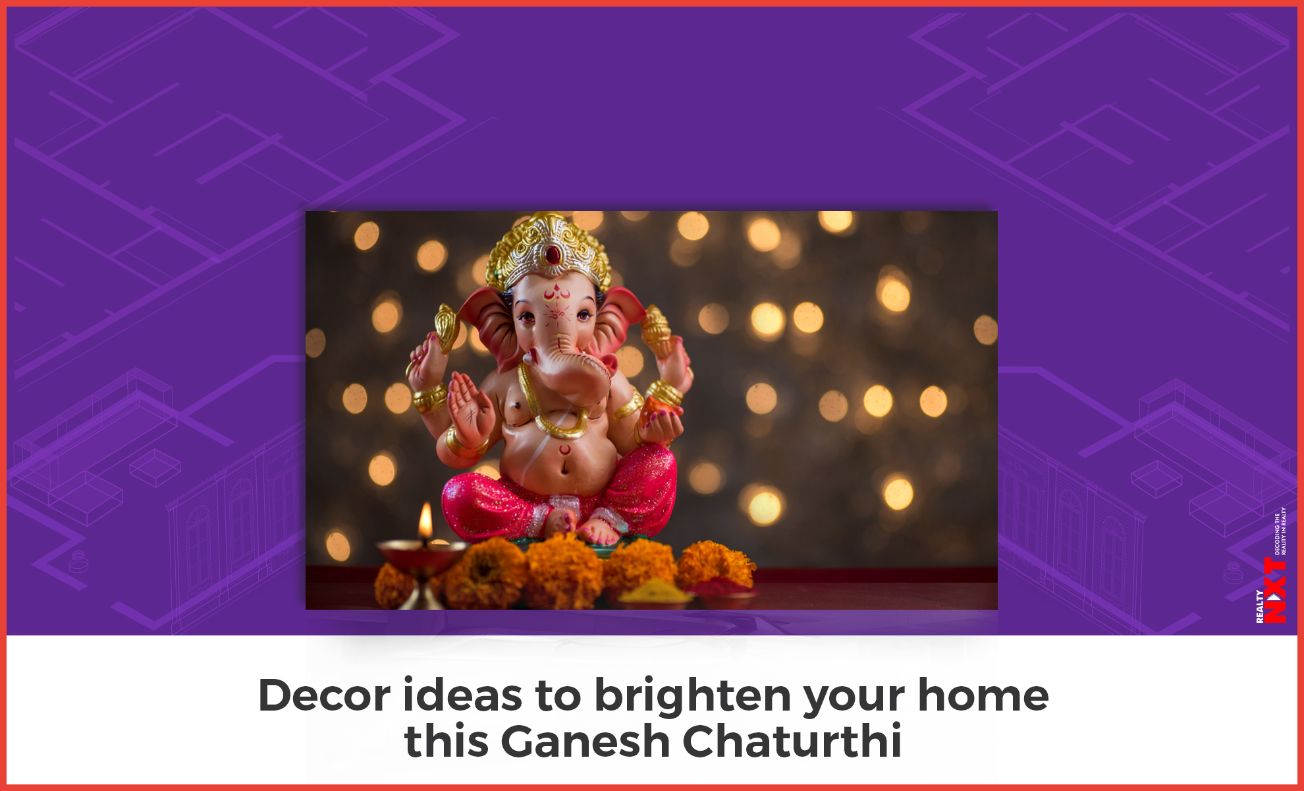 At home, Ganesh Chaturthi's decorations are well-planned and include a series of activities that bring the family together.
Ganesh Chaturthi is an annual festival in India. It commemorates Lord Ganesha's (also known as Ganpati's) birthday, the God of prosperity and riches, and is celebrated before any new beginning. Ganesh Chaturthi happens in the month of Bhadra (in the Hindu calendar) or August and September in the Gregorian calendar.
A festival is a ten-day event that is greatly awaited by Indians all around the world. At home, Ganesh Chaturthi's decorations are well-planned and include a series of activities that bring the family together. Looking for Ganpati decorating ideas for your home? Then this post is for you.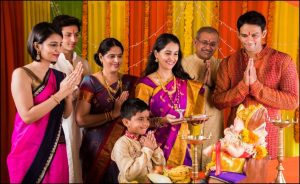 Starting off with the most common thing used in the Ganpati Decorations, Flowers, Rangoli.
Flowers strung together – This is a fantastic Ganpati decorating concept for houses in 2021. You construct a floral string and hang it wherever in your home, or you may even lay it at the feet of Ganpati's idol. Carnations are popular this year, and a string of carnation flowers in your home would appear elegant and graceful. 
Hibiscus – This flower is a popular offering to Lord Ganesha and is a simple Ganpati decoration that you can make at home. All you have to do is gather a few hibiscus flowers (which are readily accessible) and place them at Lord Ganesha's feet along with a bouquet of diyas.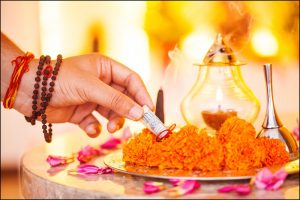 Orchid Flowers – These flowers have a majestic appearance. It may be used as a floral decoration for Ganpati at home. The orchid blossoms may be formed into an arch, a rectangle, or any other shape for the backdrop. It's a basic Ganesh Chaturthi decorating at home, but the outcome is exquisite and graceful.
Flower bouquets — this is a basic Ganpati decoration at home, but it looks lovely. You may buy any flowers you want and arrange them any way you like. The bouquets might be sophisticated or simple, such as a cluster of hydrangeas or a combination of flowers; either will be a wonderful tribute to the Lord.
Rangoli – Colors are everyone's favorite in Rangoli. A rangoli will complete the Ganesh Chaturthi décor at home. You could use this to make a lovely Ganpati Bappa decoration at home by having your children make rangolis.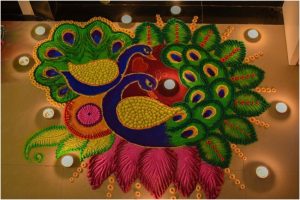 With our basics set, we should take into account the factor of environmental accountability. 
Moving towards eco-friendly status and decoration ideas which don't use thermocol.
Here are few ideas for the same
Cardboard — For Ganpati decorating ideas for houses without thermocol, cardboard is an eco-friendly and good choice. You may make lovely and bright motifs out of cardboard and glue them on your front door. This is also a unique concept for Ganpati decoration at home, and you could get your kids involved by asking them to make something for their bedroom.
Balloons – Balloons are now available in a variety of colours and forms. You decorate your home with a slew of balloons to give it a festive appearance. This is a great way to decorate your home during the Ganpati celebration. It is not only an easy Ganpati decorating idea for your home, but it is also a pleasant activity for your family, as festivals are all about bringing people together.
Paper fans – Paper fans are a fantastic alternative for Ganpati decoration at home. They are simple to construct and may be made in any size or colour. They provide an excellent backdrop decoration for Ganesh Chaturthi. To glam up the paper fans, use liquid glitter to outline them or write on them like a modern artist. 
Clay – Clays are an excellent choice for Ganpati holiday house decorating. If you have little children, this Ganesh Chaturthi decorating piece is ideal for your house. You may have your children build clay idols of Lord Ganesh and place them on the mandaps beside the sculptures. It's not only a fun concept, but it's also a creative activity for your children!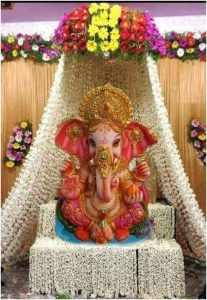 Hand Painted canvases – Everyone became an artist as a result of the epidemic. Painting canvases for the occasion is a fantastic décor option for your home. You may paint little hand-sized canvases how you see appropriate. Even when the event is gone, these would look great on the wall.
When we celebrate Ganesh Chaturthi, there's a lot going on in the background which includes lights, decorations, food and so much more.
Here are few ideas for your background decorations and food offerings
Drapes — An eco-friendly Ganpati decoration for your home. Everyone has lovely sarees at home; you could use them as Gauri Ganpati decoration ideas for home by making a face out of cardboard and drape a saree over it; it might serve as a wonderful backdrop for Lord Ganesh's statue. 
Beads – Beads are ideal for house Vinayaka Chavithi decorating. They are inexpensive and widely accessible, and they come in a variety of styles. You may make your own designs, which is a simple alternative for Ganpati decoration at home.
Swing – A swing in your yard is an ideal location for Lord Ganesha to live. A nice saree may be utilised as a sheet for the Lord's statue to spice up this Ganesh mandap décor at home. Garland strings can be used to adorn the swing's railings. You now understand that Ganpati decoration at home is not difficult.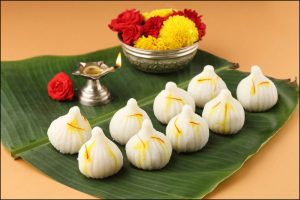 Stool – This Ganpati Makhar decorating concept for the home is affordable for everyone. If you have a wooden stool, it's ideal since it has an earthy appearance; lay a few leaves as the base and the Lord's statue on top. Alternatively, you may use a good fabric as a basis and stunning colourful flowers.
Food – During the lockdown seasons, the popularity of food preparing and baking was at its pinnacle. Food offerings to Lord Ganesha are a significant element of the celebration. Instead of buying desserts from a restaurant, you might create them yourself. This would be a magnificent offering at the Lord's feet. It will give your mandap a homey feel.
We hope you and your family stay safe and receive a lot of blessings from this Ganesh Chaturthi.
ALSO READ: Top 20 Indian Brands Selling Carpets For Your Beautiful Home