Celebrate 2022 With These Elegant New Year Home Decor Ideas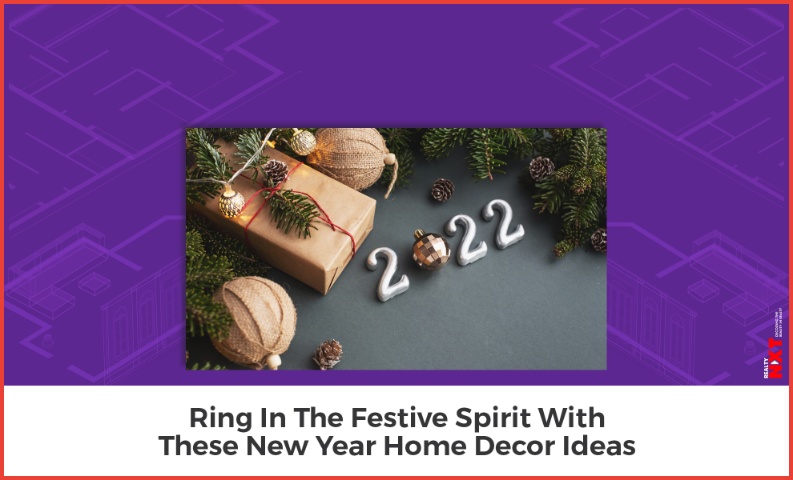 With everything from champagne to New Year Home Decor, here's how to get the party started.
It's finally here: the greatest night of the year. The most essential thing to remember is to ring in the New Year in style and with a celebration grand enough to match.
The theme, cuisine, lighting, and decor are just a few of the many things to think about while putting together an evening to remember.
Even if you're holding a low-key party or a high-class soiree, the New Year deserves a little glitz and a lot of happiness. Take a glass of wine and your dance shoes because these New Year's decoration ideas are a surefire way to make your house a party hot spot this year!
If you're stumped as to where to begin, don't be concerned. 'Make everything Shiny' is the most important rule to remember. Everything sparkles with the addition of gold balloons, glistening tablecloths, and bubbly decor. 
Take a look at these wonderful New Year's Eve party decoration ideas to get some more insight.
1. Platform With A Built-in Photo Booth
Set up a festive area with festive goods and a gold fringe backdrop for everyone in your home to take hundreds of photos all night.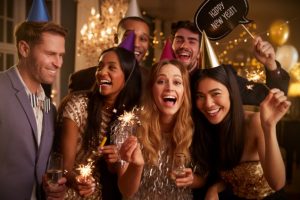 If you have an instant camera on hand, you'll definitely gain those extra brownie points!
2. Sparklers Are A Must
Having a plan in mind for when the clock strikes twelve is a must. To complement a champagne toast, sparklers are an exciting and frequently inexpensive alternative.

3. A Classy Happy New Year Wall Decor
With banners, tassels, and ribbons adorned in black, gold, and white, you'll be ready to ring in the new year in style.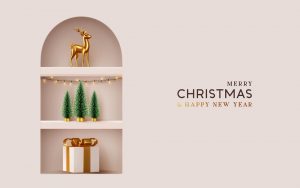 If you're hosting a large gathering of friends at your house to celebrate the new year, consider using wallpaper as part of your wall decor. Decorate your home for the new year with wallpaper and you won't have to spend a lot of time doing it.
When it comes to parties, wallpaper adds an extra degree of security to your walls. It can also serve as an excellent backdrop for portraits. Custom wallpapers may be designed to match your home's New Year's Eve party decor, and they come in a wide variety of forms, sizes, and colours.
4. A Living Room That Boasts A Massive Wall Clock
It's only natural that your home's New Year Decor includes a massive wall clock, as the New Year is a festival of time. A large wall clock, tin foil balloons shaped like the year, and flowers can be used to decorate your home for the new year.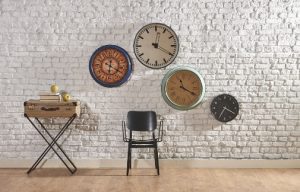 A small family gathering would be perfectly accommodated in this tastefully understated space. If you're counting down to the New Year, a wall clock is a terrific way to keep track of the passing of time. In the year 2022, the wall clock will make a lovely décor for the start of new beginnings.
5. Begin Your Balcony Decorations With An Elegant Touch
Having a New Year's Eve party on your balcony is the perfect way to ring in 2022. Make the space feel festive for New Year's Eve by spicing it up with floor cushions or a futon, as well as some fairy lights.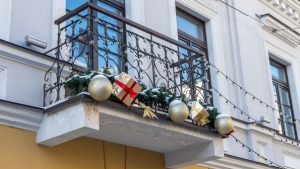 With a wall-mounted bar unit, your balcony will become the hottest party destination in the neighbourhood. Lamps on the floor and strands of old-fashioned bulbs strung over the ceiling provide a dash of flair. Your New Year party decorations should include pillows, blankets, and throws that will make your guests feel at ease.
6. A Disco-Themed New Year's Eve
An event with a disco theme is sure to get people grooving. Consider a small dance floor along with some disco balls.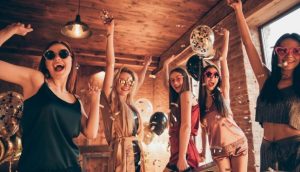 Your New Year's Eve decorations can include anything that glitters or sparkles. In order to ensure that the design is both elegant, fun and sleek, stick to a colour palette.
7. Light It Up This New Year's Eve
A great New Year's Eve celebration requires more than just the usual fare of food, wine, and decorations. Make no compromises when it comes to creating a dance club atmosphere in your house.
When it comes to lighting, consider using fairy lights, paper lanterns, and other decorative lights. You may avoid waking up to a filthy house by moving your party to your patio or balcony if you have one. To create a festive atmosphere for your friends, decorate your home with lights, candles, and bulb chains.

8. Aromatherapy with Pure Essential Oils
It might be difficult to maintain a pleasant odour in a space, especially if you're hosting a large gathering. It is possible to use an essential oil diffuser in the corner of a room, which is a little device that emits a pleasant scent.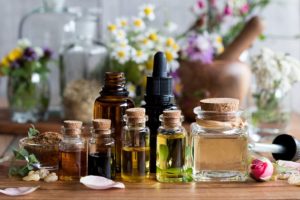 This device's unique characteristic is that it contributes to the preservation of a pleasant room odour and a positive mental attitude. Essential oils are available in a broad variety, and you can select the one that best suits your preferences. As the diffuser can be refilled, you can continue to use it every day after the party to keep your home feeling wonderful.
9. Home Décor Using Ambient Lighting
When the New Year finally arrives, it's time to reflect on the past year, and look forward to the new one ahead. If you want to create a calming ambience at your home, you can dim the lights or utilise LED lights, candles, and other light bulbs.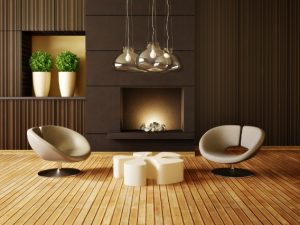 Decorate your New Year's eve celebration at home with these suggestions. Make your own home-made decorations for the New Year by utilising the inspiration provided here as the first day of a new year is a time of fresh beginnings and a surge of optimism.
10. Champagne Is More Than a Glass of Wine
With its connection to new beginnings and joy, why not integrate champagne into the night? The glittering hues and warm glow of bubbly are ideal for an elegant evening. You may take it a step further by using a gold, silver, and black colour palette in your New Year's Eve decorations to contrast with the gentle light.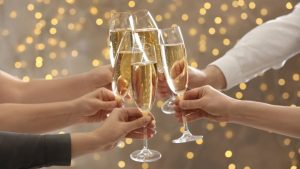 New Year's Eve is right around the corner, so it's time to break out the glitziest costume and party gear. Now that we've officially entered a new decade, surely this is the perfect opportunity to have a massive celebration?
Make a lasting impression on your guests by incorporating our decorating ideas into your event! New Year's Eve is a time to ring in the New Year with good cheer and prosperity. Time to let go of the past and look forward to the possibilities that a New Year will bring!
(Written by: Pratik Ghadge)
ALSO READ: Top 10 Online Christmas Decor Brands To Bring Life Into Your Xmas Eve!