Lodha Group Clocks ₹1900 Crore Sales In London Projects In Dec Quarter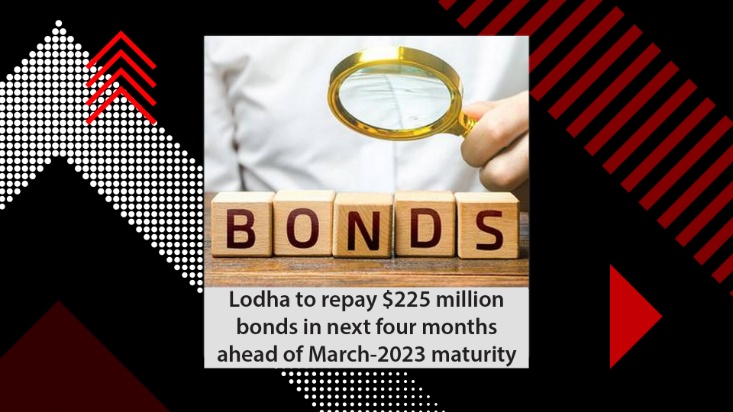 Q3FY22 Pre-sales of Rs. 4500 cr+ – Rs. 2,608 Cr. In India and GBP 191 million (~INR 1910 crores)  in UK 
6 new joint development agreements (JDA) in Q3FY22 added with GDV potential of ~Rs. 10,000  crores. 
India net debt down to INR 9,925 Cr
Lodha Group reported a roaring quarterly performance with pre-sales of Rs. 4500 crores+ (Rs. 2,608 Cr. In India and GBP 191 million in UK), the addition of 6 new projects with GDV potential of ~Rs. 10,000 crores, as well as the reduction in debt below Rs. 10,000  crores (Rs. 9,925 crores).
This was the best quarterly sales performance in the last 12 quarters in India with  40% YoY growth in pre-sales and 44% YoY growth in collections.  
Commenting on the performance, Abhishek Lodha, MD & CEO, Lodha said "Our business performance is a testimony to demand high-quality homes and the trust reposed by consumers in our brand. We remain committed to ensuring that every Indian family can live in a high-quality home and achieve their fullest potential. The fact that this strong performance comes on the back of an equally strong Q2FY22  showcases that the recovery in housing market has taken root and the multi-year up-cycle in the housing market is well underway.
On the back of the underlying strength seen in demand as well as the accelerated consolidation on the supply side, we remain confident of achieving our pre-sales guidance of INR 9000 crores for the FY assuming no major impact on account of Covid. 
We are also pleased with the ongoing momentum in our UK investments which are performing ahead of the business plan. Basis current trajectory, a significant part of our investment will be repatriated back to India  in FY23 itself." 
The ongoing consolidation in the market has provided us several opportunities to expand in under represented micro-markets of MMR & Pune through the capital-light JDA route. To capture these opportunities, the company successfully completed its maiden QIP offering and raised equity of INR 4000  crores from marquee global and Indian institutional investors. During the quarter, the company signed on  6 more JDAs for ~4.8 million square feet with INR ~10,000 crores GDV. Since our IPO (April 21), we have now added 11 JDA project totaling for ~9.3 million square feet with GDV potential of INR ~14,500 crores,  which gives us significant visibility of future growth. We are focused on this capital light growth model – delivering scale with a prudent balance sheet. 
The deleveraging journey of the company continued and its net debt at the end of the quarter stands at  INR ~9925 crores. The company remains committed to its deleveraging targets along with its disciplined growth journey. 
Recently the company bagged exceptional scores in S&P Global Corporate Sustainability Assessment and was among the top 13% of companies assessed globally under S&P Global Corporate Sustainability  Assessment this year.
The upsurge in the company's business performance is a testament to the fact that home is considered the safest asset, both emotionally as well as financially; and the housing industry continues to be in a critical position towards nation-building and economic growth. 
* Sales from FY 2014-2021 
ALSO READ: Housing Society Operators Arrested For Defrauding Investors Of Rs 4.6 Crore