Review Of The Performance Of Commercial Sector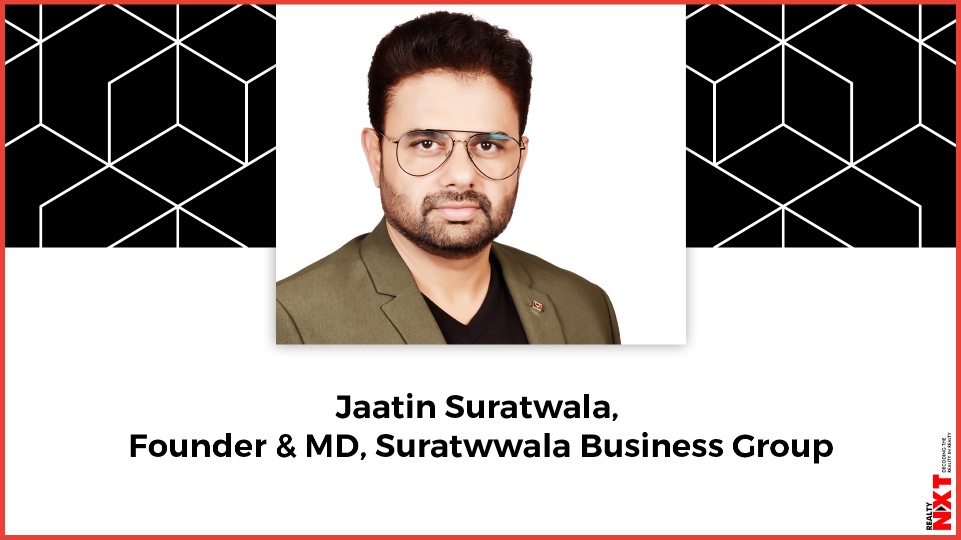 India remains a country of paradoxes in most respects. A visible one among them is in the area of realty.
Reviewing the performance of Commercial sector in 2021 and its Outlook for 2022
India remains a country of paradoxes in most respects. A visible one among them is in the area of realty.
While on the one hand, there's a huge demand for realty of every kind, on the other there's an equally large number who can't seem to afford valuable realty that while sufficing their needs in every way, remains a CAPEX for the longest time. Adding to that has been the pandemic which while emptying out rental spaces, has to some extent also reduced CAPEX spending on buying spaces. 
Overall, the mood though now, two years after the start of the pandemic is upbeat though with caution given that the Covid-19 virus seems to be springing surprising variants almost daily.
This can be seen in the entire South-Asian and ASEAN region where demand in 2022 may match (if not better) those of 2021.
What's seen as heartening is that commercial realty in India stood strong in the face of downturns created by the pandemic. In fact, till September 2021, the offtake of commercial realty was in the range of USD 3.5 billion that's close to 75% seen in 2020.
IT & ITES, the real drivers. A report by Realty major JLL says of the future (2022) of realty in the commercial space as recording positive figures that's predominantly driven by IT and ITES companies.
The same report mentions net purchase till Q2 of 2021 at over 4.25 million sq ft – a good, clear 32% YOY growth! This has been the trend in most of the matured markets. This in itself shows the positive outlook that the market has towards growth in the coming year 2022. 
A report by noted realty consultants Anarock mentions that offices spaces of close to 90 million sq ft has been renewed in the top 6 IT-related cities given that companies in IT-ITES are seeing the return of old times albeit with checks and balances.
This should only see more office space being taken on lease by 2022 and 2023. In fact, IT could be the real sunshine industry in 2022 leading the boom in commercial space with hiring growing by an outstanding 163% YOY growth in June 2021! This in fact was echoed by The Realty Sentiment Index of Q2 2021 by Knight Frank-FICCI-NAREDCO!
Omicron not as bad as Delta. Adding to the feel-good factor are reports that the present wave of the pandemic caused by the Omicron variant could be much less severe than previously thought- though this could be rather early to go easy. On the other side, the long-term predictions for the industry, and more so from the Indian perspective, seem positive. According to Savills Plc, global real estate services head-quartered in the UK, demand for commercial realty in India could have quite a few positives. While the outlook on rentals is obviously high, a report by Savills mentioned purchases in the sector too showed similar sentiments. A report says that in just the first six months of 2021, close to 40% of the entire realty buying of 2020 was accomplished- showing that investors were quite confident of better times ahead! (https://www.healthline.com/health-news/is-the-omicron-variant-less-dangerous-than-delta-what-we-know-right-now)
Newer forms of offices and commercial spaces. The good news in commercial realty is corroborated by none other than the MD of Hiranandani Group, Dr. Niranjan Hiranandani who says that Covid-19 is likely to bring into sharp focus the hub and spoke way of maintaining an office that shall see the rise of satellite offices all over India's major realty markets. All this is likely to see increased demand for commercial spaces overall in the coming year.
Commercial realty the role of a stabilizer! VP-Sales of Spectrum Metro Ajendra Vikram Singh sees in commercial realty the role of a stabilizer of both the industry and of people's investments. This has come on the back of increased vaccination, decline in infection and a general relaxation in lockdown and has seen a build-up from June 2021 and likely to continue with the decline in severity of the spread of the virus.
Newer forms of investments for realtors! Adding to the upbeat mood has been the listing of REIT funds (Brookfield India Real Estate Trust REIT, Embassy REIT, MINDSPACE BUSINESS REIT) on Indian bourses that assures higher liquidity in the hands of developers to create more commercial spaces all over the country.
Yes, times ahead shall be good in the commercial realty spaces with the likes of IT & ITES picking up pace. Adding to this in time could be space for logistics and warehousing, and then manufacturing. It would be despite the sweeping tail of the pandemic which could be put to rest with vaccinations and appropriate behaviour, something people may have to learn to live with. One thing though is certain. Times ahead are good!
DISCLAIMER: The views expressed are solely of the author and RealtyNXT.com does not necessarily subscribe to it. RealtyNXT.com shall not be responsible for any damage caused to any person/organisation directly or indirectly.
ALSO READ: TEAL Analytics Report – Pan India Covid-19 Impact & Recovery